Sometimes, things go wrong during sex. Most of the time, it is just a case of not getting your partner to orgasm or finding that some positions just don't work for you. However, there are other times when things go so badly wrong that you end up with sex injuries.
Whether you have had one yourself or are simply curious about the kind of sex injuries people end up with, this is the place for you. Here on the Escort Norway blog we take a look at some of the worst sex injuries people have encountered… and tell you just how things could go so badly wrong.
Penile fractures
This is one of the sex injuries that people often talk about, when your penis fractures. There is an audible snap to let you know just what you've done… in case the intense and agonising pain wasn't bad enough. More often than not, this injury happens in the girl on top position, when the woman gets a little too enthusiastic and your cock slips from her pussy at the wrong moment.
That said, it can also happen during your solo fun. You might have heard the story of the man who had been in in his room, jerking off to his favourite porn, when the door to his room started to open. Keen to prevent whoever was opening the door from seeing what he was up to, he tried to throw himself against the door to shut it… and slipped. We're pretty sure you can fill in the extra details on your own.
Stuck on you
Some sex positions take a lot of time and effort to get into, but when you do finally get there, they are worth it… right? Well, unfortunately not for one couple, who found that the suction was too great and they ended up stuck together.
It was a combination of the position and a series of leg spasms that meant the couple were locked together, and no amount of struggling could free them. In the end, they had to call an ambulance… which is definitely not the way you want your sex session to go.
Love bites
Sometimes, when you are enjoying a blowjob, your partner can get a little bit caught up in it and not pay as much attention to their teeth as they should. A teethy blowjob might be perfect for those of you into vampires, but for the rest of you? Definitely not what you want. Unfortunately, it is what one man got when he was receiving a quick BJ in a car from his girlfriend.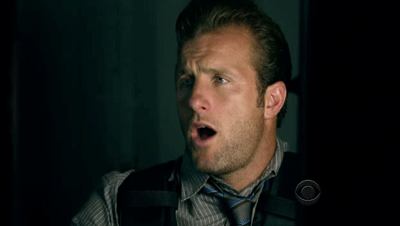 They were enjoying themselves when a van reversed into the car, giving it a bump. The action caused the woman's mouth to snap shut, taking the man's pride away from him. A painful story, but it seems that the man in question may have learned something. He was, in fact, married, and his wife suspected him of having an affair. Not only did he lose his penis, but he also has a video to prove it, as his wife had hired a private investigator to follow him. Ouch!
The condom lung
Things get stuck in places sometimes, but perhaps most bizarrely is the fact that some people have ended up with condoms inside of their bodies. Often this is because of people using condoms that don't fit them properly, and so they might slide off during sex… but this isn't always the case.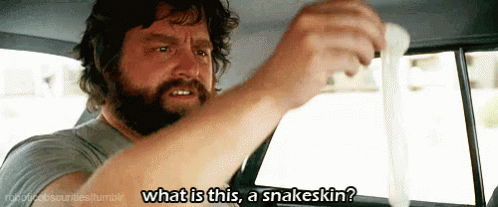 One woman in India felt that, after a year of being unwell and under the weather, it was time to seek medical advice. She went to the doctor and spoke to them, only to be told that she had something in her lung. Turns out it was a condom. How exactly it ended up there is a complete mystery.
DIY gone wrong
People do all kinds of unusual things with power tools and DIY items. You might have seen the drills that people have been attaching dildos to, but it seems that people will use whatever they can to try and get their kicks. One man ended up in the emergency room reporting extreme amounts of pain. Turns out that the cement his partner had poured into his ass was starting to set. Why he did it? Well, we can't figure it out.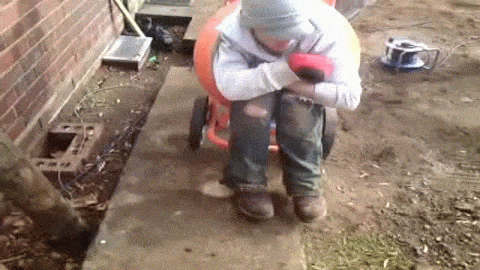 This is, however, not the worst out there. Perhaps the most cringe-worthy of all the sex injuries is the woman who decided to attach her dildo to an electric saw. Yes, really. The woman and her partner both ended up with cuts and learned to never ever but your pussy or cock near it ever again.
Stuck in the ass
Last week, all people could talk about was the woman who ended up with a dildo stuck in her ass. This was a lesson to many people about getting toys with tapered ends for anal play, just in case they go further than they are supposed to. However, it is not the first of the sex injuries that have occurred from things going, and staying, where they aren't supposed to.
There have been stories of people putting various fruit and vegetables into their ass and pussy having trouble, but perhaps the most intriguing tale is the one about the man who had a potato jammed in his arse. Apparently it was all an accident, as the man slipped onto the spud. We're not entirely convinced.
How to avoid sex injuries
A lot of these sex injuries could have been avoided if the people with the injuries were just a little more careful, and a large majority would have been fine if they had used common sense to realise that it was never going to end well. Putting a dildo onto a circular saw? There is really only one way that could go.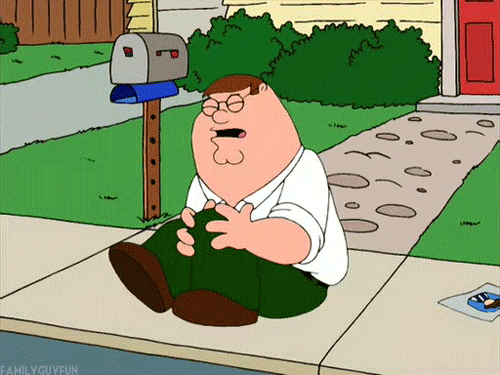 Hopefully you'll never encounter any of these sex injuries… but if you have, feel free to tell us all about it in the comment box below. Was it because of a bad sex position? Give us the dirty details.
Lara Mills is a writer who has four years of sex industry expertise behind her. Since she entered the adult industry, she has worked on the Escort Advertising forums, before moving into her current role three years ago.

Since then she has gained a fine reputation with her blogs on sex advice, sexual health and amusing news stories from around the globe. She is also a campaigner for the rights of sex workers from all over the world.

In her spare time, Lara keeps herself active by going running, and is something of a film buff. She also loves to go travelling.
Latest posts by Lara Mills (see all)