Oral sex can be a controversial issue in the bedroom. While a lot of people aren't bothered about it either way, many absolutely love it and can't get enough of it. There are also those who can't stand it. They either hate giving it because they are worried about getting hair stuck in their teeth, or they hate receiving it because they are very self-conscious.
So they tend to avoid it. They'll say that they just don't like it or that they aren't in the mood. However, the solution to these worries might have just arrived. The world's first oral sex underwear is here to solve your oral worries.
Oral sex worries
People tend to view oral sex as a more intimate act than standard penetration. Often this is because your partner gets up close and personal with your junk. There is nowhere to hide, and that can make a lot of people feel incredibly self-conscious. Some even get turned off by the thought of you moving your face down there.
There are plenty of common worries associated with receiving oral. You might worry about the taste and the smell. Some become concerned that they haven't tidied up their pubic hair enough, while others worry that their genitals look horrible.
Some of these concerns are worryingly familiar for me. In the past I used to tell lovers that oral sex just wasn't my thing… simply because I was worried about all of those factors. It was a lie and meant that I was missing out on an amazing experience.
Over time, and with an understanding and patient partner, I was able to come to terms with receiving oral. But not everyone is so lucky. For many, the worries and concerns are so big that they just can't get down to business. So what can you do?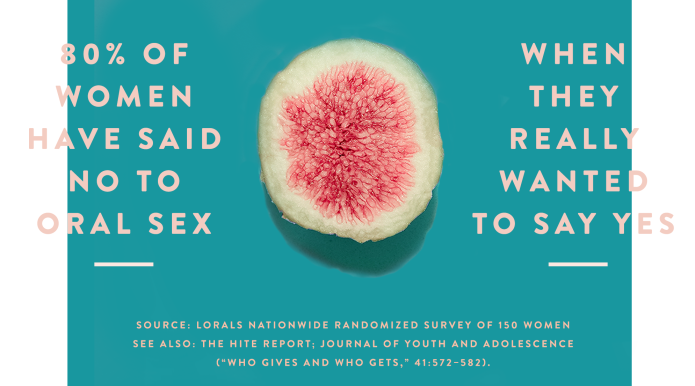 The world's first oral sex underwear
There wasn't really a lot you could do, except for lying back and trying not to focus too much of what was happening… or skipping out on the act altogether. However, there is now a solution for those women who find that oral gives them far too many things to worry about.
One company believes that they have the solution. Through Indiegogo they are seeking funding from backers to make the world's first oral sex underwear, designed to make receiving oral a lot less stressful.
According to their Indiegogo page, Lorals are "designed by women for women, to help you say YES to oral sex". We are told that around 80% of women will say no to receiving oral when they want to say yes, and the hope is that these panties will be able to give them the opportunity to say yes.
How do the pants work?
The panties are single-use, so once you're done with them you have to bin them. This makes them a little pricey (a set is currently $25 plus shipping on the Indiegogo), but they have a number of benefits.
For a start, you can wear them during sex. Because they are made of a stretchy and thin natural latex, they give you the "barely there" effect without having you naked. This also means that you still feel everything without feeling exposed, which is a huge appeal to many of them.
They are fully vegan and made from a non-porous material. This means that fluids can't get through, preventing those nasty tastes you might encounter. Plus, the tight seams can help to stop some fluids, making them ideal for oral sex on your period. They are also vanilla-scented so you don't have to deal with any odours.
There is, however, a problem. They are not a replacement for a dental or oral dam. As the Indiegogo tells us, "we make no guarantees that our products prevent the transmission of STIs during oral sex". However, they are hoping to seek clearance from the United States FDA soon, so this could change.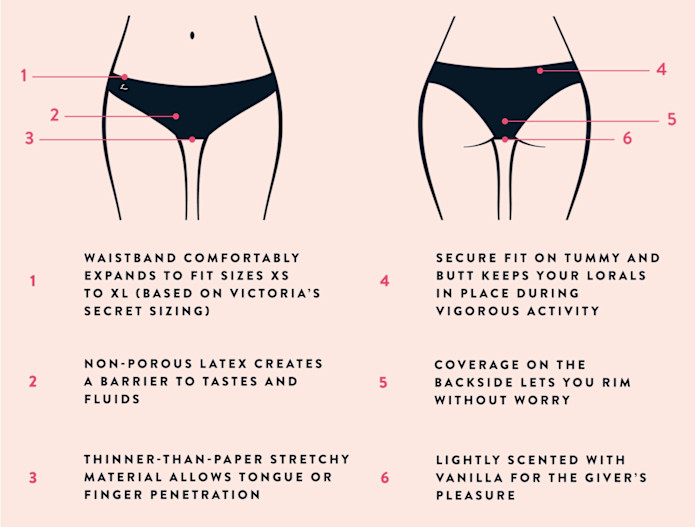 Why you should have oral sex
For the minds behind Lorals, oral sex is important. They believe that you can and should be having more of it, and they hope that the world's first oral sex underwear will help to put women at ease when they take the chance to enjoy it.
So why should we be having more oral sex? For a start, a large number of women cannot reach orgasm through penetration alone. During sex, this means that they need a little clitoral stimulation instead. Your best chances of getting your partner off is actually through oral sex.
On the Indiegogo for the Lorals, they give us a number of different benefits to oral sex and orgasms. They help you to decrease stress and pain, as orgasms are a natural pain killer. They can help you sleep better at night. They can even boost your self-esteem, and with oral sex underwear you won't be so self-conscious about receiving.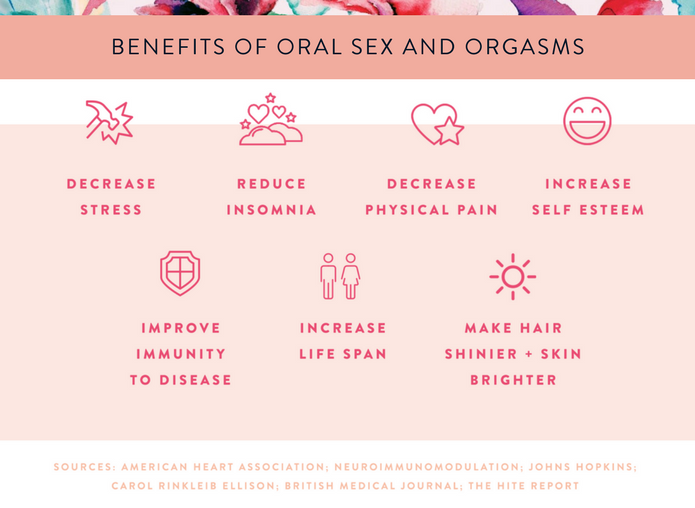 Would you try them?
I'll admit that I am incredibly intrigued by these sets of oral sex underwear, and I can see why they might help. If you are particularly self-conscious you can then slip them on, like standard knickers, and enjoy the sensations of intense oral.
That said, they are only a temporary solution. They won't permanently fix the problem, and so it might be an idea to invest while you work through the issues. Do you think you'd be willing to try oral sex underwear? I'll be honest and admit that I would if they were able to prevent the transmission of STIs, but as it stands I'm not too sure. What do you think?
Lara Mills is a writer who has four years of sex industry expertise behind her. Since she entered the adult industry, she has worked on the Escort Advertising forums, before moving into her current role three years ago.

Since then she has gained a fine reputation with her blogs on sex advice, sexual health and amusing news stories from around the globe. She is also a campaigner for the rights of sex workers from all over the world.

In her spare time, Lara keeps herself active by going running, and is something of a film buff. She also loves to go travelling.
Latest posts by Lara Mills (see all)