Ladies! Guys! It's only 4 months until Christmas is upon us! Are you ready? Are you excited?! I'm not. I don't hate Christmas Day, I just think that's one of the most boring days in the year.
You open your presents underneath the Christmas tree, you eat chocolate for breakfast, you put on endless playlists of songs by Nat King Cole & Doris Day, you watch nothing but movies about Santa Claus all day, you get fat, and then you go to bed.
I'm an outdoorsy kind of woman, so staying in my pyjamas and lying on the sofa all day would only happen if I'm ill. However, after saying that, I do enjoy the feeling you get when you wake up on Christmas Day. Then again, I also enjoy the feeling sex brings; more than Christmas morning, actually.
I know it's difficult for you to take that thought in. I mean, who would think that sex is sweeter than the sunrise on the 25th December? Apart from me? Well, just hear me out!
#1 You don't have to wait for another 365 days if you miss out on sex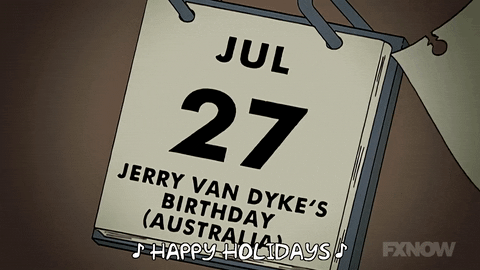 Sex has no date or time. You can just wake up, look at your naked partner next to you, and ride him or her like the world is going to end at 10 AM.
Unlike Christmas morning, you don't get frowned upon if you open your presents before everyone else wakes up, or even before the sun rises.
The only thing that you would get frowned upon is if you moan really loud before 8 AM, which is why I love living on my own…
#2 Orgasms are better than last minute aromatherapy boxsets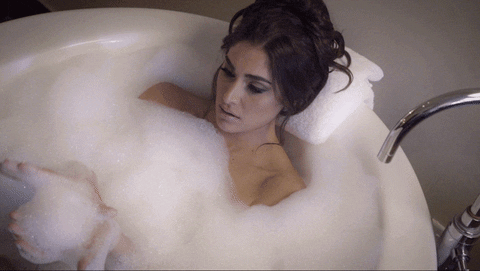 We've all been there. You've forgotten to purchase a Christmas gift for your 3rd best friend, or for your estranged cousin that has been twice removed. When that happens, we often find ourselves panicking in the local supermarket for whatever soap box or whisky glass that is left on the shelves; that is something that you do not want to do for your girlfriend or boyfriend.
If you want to give your companion a really good present, give him or her an orgasm. Obviously, you can't just give your partner any kind of orgasm, you have to give him or her one that you have to tell your friends about. Give your companion an orgasm that will make him or her throw out that aromatherapy , and make him or her smell like sex for the whole day.
#3 You don't have to wait for the turkey to cook, you can eat pussy
We all know how moody we can get when we haven't even after 6 hours. Or after 30 minutes, if you are me. Additionally, we all know how important it is to get enough protein into our bodies.
In this section, you have two options; you either wait for 3 hours until your turkey is nice and crispy enough for you to chomp on for the rest of the day, or you can eat pussy straight away. Ooh, I just did a rhyme!
If you're a bodybuilder or a powerlifter, and you can't afford to buy your supplements until your next pay day, you can go straight to the source, the vagina!
#4 24 hours of porn is better than 24 hours of Christmas movies
If there is one thing that I hate about the 25th December, more than anything, it would be the list of Christmas movies that play on television all day and all night. If they changed the type of films they play every year, then it would be fine for me to watch, but they don't!
Every time I turn on the TV set, either 'Elf', 'Love Actually', or 'Miracle on 34th Street' comes on. The channels even put on 'Harry Potter and the Philosopher's Stone', and that's not even a film about Christmas!
Now, there are a lot of films that relate to the festivity, but the number of them doesn't compare to the amount of porn there is on the planet. You can do plenty of things with porn than just watch it; you can masturbate to it, you can masturbate your partner to it, you can fuck your partner while it plays in the background, and so on!
#5 You don't gain weight on Christmas morning, you lost weight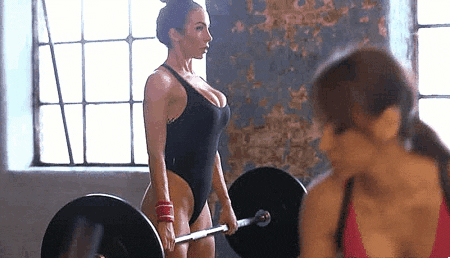 Do you know why every person's New Year's Resolution is to lose weight? It's because they feel shame after eating over 7000 calories within one day.
Well, that's what some of my girlfriends feel; I feel empowered when I'm able to eat over 7000 calories and not want to die. When you want to look ripped and gain some muscle mass, you can always turn to sex.
Why? Well, you and your partner can use each other as your free weights. You don't have to run outside to do your cardio, you don't have to pull a muscle to cum, and you don't ever feel upset whenever you're getting freaky underneath the bed sheets.
Guys and girls, I really don't want you to think that I am a Grinch, because I do love how everyone feels all warm and happy inside when they get to spend a festive day with the people that they love.
However, I can't help but feel bored on Christmas Day, or even on Christmas morning. If I ever were to make Christmas morning sweet, I would ask an escort to come over and give me some intimate companionship. Seriously.
Zoe Jaspers has worked in the adult industry for over a year, but she has already gained a fantastic reputation in the field. As a writer, she is passionate about bringing the reader some of the most interesting blog content around.

She is possibly most famous for her erotic stories, but is equally adept at giving top quality sex advice, all the time bringing in her 'personal experiences'.

When she isn't sharing her most intimate encounters, Zoe keeps herself active by watching videos on Youtube, and listening to music.
Latest posts by Zoe Jaspers (see all)