If I had my way, I think I'd spend the majority of my weekends having sex. Unfortunately, life has a habit of ruining those plans. You might make plans to have an amazing sex session only to find that other things cut into your time, and suddenly you have a time limit. You have two options: go without or have a quickie.
Quickies are great when you are pushed for time but still desperately desire sex with your partner. You can have sex while pushed for time and hopefully satisfy both of your desires. It doesn't always feel possible, but there are things you can do to ensure that you have mind-blowing sex with a time limit.
Dress for the occasion
One of the things that can delay your fast sex is undressing. We'll strip off for our partner or they'll take out clothes off for us. It'll be fun and all part of the foreplay. However, when you are pressed for time, you need to get through things as quickly as possible.
This is why you should dress for the occasion. Remember that you don't have to undress totally in order to have sex. Think carefully about the clothing you are wearing. For example, what are you wearing right now? Could you wiggle out of the items you needed to in order to have sex right now, or would it take some time?
Easy to unfasten trousers can help a lot, and wearing a skirt or a dress for women can be good. Going commando is also going to aid you in your quickie, as it is one layer you won't have to worry about. It can also add an extra thrill to your sex session, so think about it the next time you are getting dressed.
Foreplay is important
You might be reading this and going "but Lara, the whole point of quick sex is that you might not have time for foreplay!" and that is where I will tell you that you are wrong. There is always time for foreplay. The difference with a quickie is that you can do the foreplay before you ever see your partner.
Confused? There are a few methods you can try. My favourite is sexting. There have been times when I have been out with friends and my fuck buddy has messaged me something dirty. A quick and horny conversation later we are both eager for sex. Don't underestimate just how much you can turn your partner on without even being in the same room.
Another method you can use is fantasising. Just imagine how it will feel to have the kind of amazing hot and mind-blowing sex you are hoping to have. Picture everything about it, from their hands on your body to the pleasure you'll both receive. You can turn yourself on and then tell your partner exactly what you've been thinking about for a little something extra.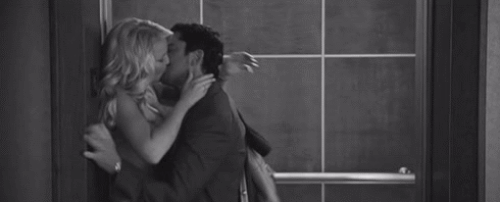 Choose the perfect positions
Some positions just aren't made for quickies. You want to choose the positions which will maximise the pleasure both you and your partner feel. It can also help if you get the right setting. For example, if you fuck in the shower together in the morning, you can get two things done at once!
Doggy style works well, but in a quickie situation it can be difficult to get your partner on their knees. So why not try a simple variation instead? Stop kneeling. Enjoy doggy style sex while standing. You can get them bent over anything, from the sink in the bathroom to a table. The choice is yours.
You can also use counters to your advantage. Get your partner to sit on the counter, scooting closer to the edge. Move between their legs, slip into them, and enjoy a good fuck. It'll feel amazing for you both and really feel like you are making the most of a quick sex session, as you can kiss while fucking.
Add some sex toys
Some people consider using sex toys in the bedroom as 'cheating'. However, sex toys are a fantastic way to add an extra layer of pleasure to sex. They can provide your partner with the kind of stimulation they need, and when you combine them with stimulation of your own, they can lead to one hell of an orgasm.
So don't be afraid to try adding some sex toys the next time you have a quickie. Not sure where to start? Go for a vibrating bullet. Bullets are small, meaning you can easily keep one to hand, but reasonably powerful. They are simple to operate as well, so your partner can hold it against her clit as you fuck.
If you have a powerful vibrator there is something else you can try. Place the head of your cock onto her clit, and then rest the vibrator on your dick. Switch it on and you'll find that the vibration feels absolutely amazing for you both. It's worth a try!
The key to a great quickie
When it comes to having a mind-blowing quickie, the key is to maximise the time that you spend having sex on pleasure. Foreplay can be done before you even see each other, and by choosing the right position you are going to go a long way to make them feel good.
What do you believe the most important things are when it comes to quickies? Got a favourite position you think we have missed? Share it with us by leaving a comment.
Lara Mills is a writer who has four years of sex industry expertise behind her. Since she entered the adult industry, she has worked on the Escort Advertising forums, before moving into her current role three years ago.

Since then she has gained a fine reputation with her blogs on sex advice, sexual health and amusing news stories from around the globe. She is also a campaigner for the rights of sex workers from all over the world.

In her spare time, Lara keeps herself active by going running, and is something of a film buff. She also loves to go travelling.
Latest posts by Lara Mills (see all)