When it comes to sex, everybody has different thoughts on it. Some think it is something to be saved purely for the purpose of procreation. Most of us think it is one of the best things you can do and will enjoy it as often as we can. However, people's feelings on it have spilled over, meaning that there are some strange sex laws around the world.
Everybody loves reading about weird sex laws, which is why we have put together some of the most bizarre for you to enjoy! Take a look and use the poll and the end of the blog to tell us which is the strangest to you.
Safe sex with Satan
The city of Bakersfield lies in California, and it has made quite a name for itself. It is the ninth largest city in the state, and so there are plenty of horny people living here. They might have a wide rank of kinks… but there is one kink that they absolutely cannot enjoy. And that is bareback with Satan.
Yes, you did read that correctly. In Bakersfield it is against the law for anybody to have sex with Satan… unless you are wearing a condom. Thumbs up to them for encouraging people to have safe sex! Personally, I'm just wondering how often they see Satan in California for this law to have been created in the first place!
Don't mix the big bangs
Over in Wisconsin, they have their priorities a little more in check. They know that, when a woman is getting close to orgasm, it is easy to ruin the mood. Saying the wrong thing can kill the buzz, as can any distractions. So they have a law in place to stop that.
Of course, the law is pretty specific. It seems that no man is allowed to shoot a gun while his partner is having an orgasm. You can't go mixing the big bangs. Okay, so we understand that someone shooting a gun while you're having sex is going to be a huge distraction… but just how many women had to lose their orgasm for this to come into effect?

No sex toys
Sticking with the topic of orgasms, a lot of women and men around the world have sex toys. Men might go for things like cock rings to make them last longer in bed, or perhaps a masturbation sleeve to help them get off. Ladies might choose vibrating bullets or dildos.
However, over in Alabama, sex toys are illegal. Yes, you did read that correctly. You cannot buy or even own a sex toy. We don't think this law is particularly heavily enforced. Still, if you are in Alabama getting yourself off, it might be a bit more thrilling to know that you are committing a crime by fucking yourself with a vibrator!
Down with dogging
For some people, having sex is even more thrilling when you have an audience. Dogging, or public sex, is popular all around the world. There is something exciting about going outside to fuck and potentially being discovered. Often the biggest thrill is when people find you and start to masturbate to your show.
If you do this in Oklahoma, you'll find yourself in a lot of trouble. It is illegal for you to masturbate while watching two people fuck in a car. We can't help but wonder if this act would be okay if the couple weren't in a car and were instead in broad daylight.
Taken for a ride
Going to watch sports can be incredibly thrilling. It gets your blood pumping and your heart racing, and afterwards you might want to celebrate all that you have seen with some sex. You might even find that you can't wait to get home and decide to have sex at the venue. Nothing wrong with that… right?
Well, be careful in Massachusetts. In this state you'll find that it is actually illegal for you to have sex at a rodeo with the rodeo clown if the horses are present. So if the horses are not in the area, you might be okay. Otherwise, keep it in your pants.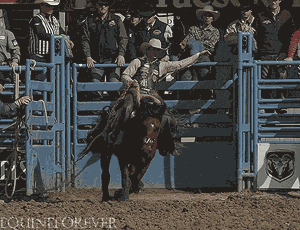 Other strange sex laws
There are so many bizarre and unusual sex laws around the world that some are genuinely hard to believe. Above are just a handful of the ones that we have discovered, but we are sure that there are others just as shocking. For example, in London you can't have sex on a parked motorbike, while China have decided that being a woman and walking around your hotel room is bad. Why? We're not sure.
These strange sex laws are leaving people confused about just what we are and aren't allowed to do in bed… but which of the above is the worst? Which of those sex laws can you not quite believe? Let us know by voting in the poll below.
Lara Mills is a writer who has four years of sex industry expertise behind her. Since she entered the adult industry, she has worked on the Escort Advertising forums, before moving into her current role three years ago.

Since then she has gained a fine reputation with her blogs on sex advice, sexual health and amusing news stories from around the globe. She is also a campaigner for the rights of sex workers from all over the world.

In her spare time, Lara keeps herself active by going running, and is something of a film buff. She also loves to go travelling.
Latest posts by Lara Mills (see all)