I don't know about you guys, but I'm quite upset that the Olympics are now over; that sports event was the reason why my eyes were glued to my television set, not to mention all of the hot athletes that showed off their sports skills.
From all of the homosexual guys gawking at Tom Daley, and all of the ladies drooling over Rhys Howden, we can say that the Olympian athletes have not only made our home countries proud, but have also provided us with a bit of eye candy this month. I know I sounded superficial and perverse, but who isn't nowadays?
So, let's take a short look back at some of the finest and sexiest moments that we have witnessed during the Rio Olympics 2016.
The Women's Volleyball teams
I don't know if you've been looking at Escort Ireland's twitter page recently, but E-I Sarah has been praising the Female Volleyball teams a lot over the past few weeks.
You know the saying that all of the sports & fitness enthusiasts say 'Performance first, and looks last'? Well, we can't help but admire both their performances and their looks!
The Men's swimmers unintentional porn
When I was looking up porn on Google's news tab (for work),I found an article that explains how the onscreen text turned Olympic diving into unintentional porn; I couldn't help but laugh at the piece and share it with my colleagues. I don't know whether the video editor wanted the text to fit in with the golden ratio, or if he actually wanted to make the divers look naked, but my God, he made Tom Daley look like an Olympian porn star!
Michael Phelps
For those that haven't read my recent article on Michael Phelps, I'm going to give you a quick recap.
USA's swimming champion, Michael Phelps, has been on a bit of a reckless ride since his debut in the London Olympics 2012. He retired, he gained 30 lb, he had a DUI, and did a lot of other not-so-good stuff.
However, he got himself back on his feet, got out of retirement, and trained himself to be a better swimmer than he was 4 years ago. I guess that's what made a lot of women fall in love with Phelps; he was the bad boy that turned his life around to become the good man. Only God knows how much women favour good men over bad boys…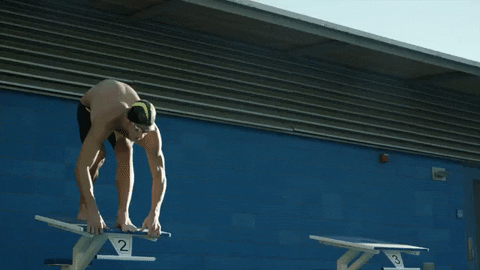 Michael Phelps again
Uh, yeah. Just to remind you that Michael Phelps is a beautiful dolphin that has the abs of one of Poseidon's hot sons.
Helen Skelton's dress that gave Twitter a boner
Now, for those who haven't had the time to read Martin's article on Helen Skelton's sexy dress, I'll give you the rundown on that too. We all know how ruthless Twitter can be when it comes to the 'indecent exposure' of celebrities, but it doesn't mean that it's a platform where you would only expect shit, and nothing but shit.
Many Twitter users commented on how good the presenter looked, as well as her exceptional knowledge on sports. This just comes to show you that men don't just appreciate a good pair tits and ass, no matter how crude I say it; they also love how women can make a dress look glamorous, and not the other way round.
The Tonga Flag bearer that caused every woman's ovaries to explode
Have any of you guys and girls watched the opening ceremony? I watched it. I watched it really hard.
I don't know why some people think that the opening ceremony is boring; you get to see who will be competing in the tournaments and think which one would win a medal. Well, if there was a sport for sexy oily flag bearing, then the Tonga man would have won it. Seriously. Girls, and guys, why don't you stare at the wonderful picture of the flag bearer, and tell me that it doesn't look like sex is trickling down his chest?
We've had a good Olympics this year, didn't we? We've seen some dramatic and hilarious events like the moment where the French gymnast, Samir Ait, snapped his calf after performing the vault, and the moment where we see a bored lifeguard… being bored.
Nevertheless, we all cannot deny the sexy times that we've seen in Rio de Janeiro, or the sexy athletes, presenters and flag bearers. Phwoar!
Zoe Jaspers has worked in the adult industry for over a year, but she has already gained a fantastic reputation in the field. As a writer, she is passionate about bringing the reader some of the most interesting blog content around.

She is possibly most famous for her erotic stories, but is equally adept at giving top quality sex advice, all the time bringing in her 'personal experiences'.

When she isn't sharing her most intimate encounters, Zoe keeps herself active by watching videos on Youtube, and listening to music.
Latest posts by Zoe Jaspers (see all)