Most people use some kind of aid when it comes to self pleasure. Whether you choose to stick with your hand while watching porn or you have a sex toy to help you, there is something we do. Lately, more and more people have been discussing the possibility of buying sex robots. They are a level up from sex dolls as they can actually respond and interact with you.
The artificial intelligence these robots are fitted with is causing some concern, as is the way that they are treated. One particular incident with Samantha at a tech fair has sparked an interesting conversation… should sex robots have rights?
The incident with Samantha
Samantha is quite an advanced sex robot, and late in 2017 she was at a tech fair in Austria. She was there to show off her skills and give people the chance to get up close and not-quite personal with her. After all, if you are going to sell a product, it helps if people can get a good look at it.
At the event, it seems that Samantha garnered a crowd. She "received a barrage of male attention", but not everyone was content to simply look and not touch. Unfortunately, her being at the event lead to some problems. She was left in a "filthy" state with two broken fingers as a result of the molestation she suffered.
Needless to say, those showing Samantha off weren't happy. Many hearing about the incident were also disgusted, with some coming forward to ask the moral questions. The most prevalent of which was "should they have rights?"
Sex dolls and morality
This isn't the first time that this discussion has cropped up. You'll have probably heard it before when it comes to sex dolls, especially with talks about the sex robot brothels opening up around Europe. People feel that it is wrong to use sex dolls in this way.
It has become even more of a hot topic of conversation now that sex robots are being fitted with artificial intelligence. They have personalities, and so people feel that they are more human. They worry that the way that they treat them is going to reflect badly on them.
So of course people are wondering if we need to start implementing rights for sex robots. If we are fitting them with human personalities and intelligence, surely we also need to start thinking about giving them rights, just like we have?
Why do sex robots conflict us?
The fact of the matter is that sex dolls leave us feeling conflicted. Many have this idea that they will replace actual sexual relationships with other humans. After all, why both trying to flirt with someone when you can have a doll constantly ready for sex as your disposal?
There are even campaigns to ban sex robots from being created and sold. However, just what this would lead to we aren't sure, and we don't think it will be very effective. Sex robots are a tool, just like sex toys are. The difference is that these tools can actually respond to you and give you an experience like no other.
What many people seem to forget when discussing sex dolls is that they aren't something you can really buy for cheap. The technology involved in creating them is constantly evolving, and so they are pretty expensive to buy. Standard dolls with 'realistic' skin will set you back a few grand at the minimum. When you add AI into the mix, you should add a couple more thousand onto the price tag. This makes it seem like they won't really be invading every home in the future.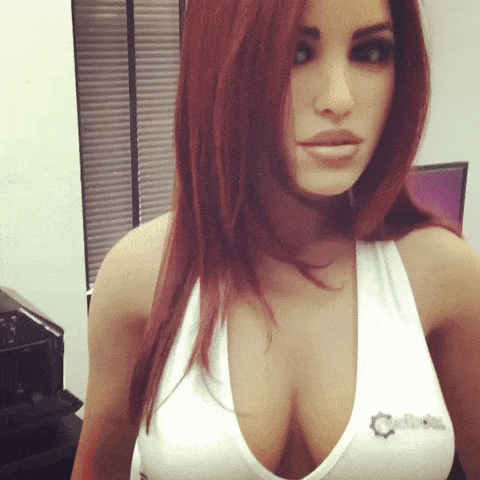 Why rights might be a problem
Victoria Brooks has a lot to say on the subject of why sex machines should have rights too, highlighting the fact that creating a law might not be the right move to make. She suggests that instead we need an ethic.
"A 'legal' framework which has its origins in heteronormative desire does not necessarily construct the foundation of consent and sexual rights for robots", she states in her article, which seems to hit the nail on the head. She also suggests that the case of Samantha is a good place to start when deciding just how to move forward.
I would like to know what you think about it. Should we be giving sex robots rights? Are we taking things too far? Let us know what you think and whether you'd buy one by leaving a comment in the box below.
Lara Mills is a writer who has four years of sex industry expertise behind her. Since she entered the adult industry, she has worked on the Escort Advertising forums, before moving into her current role three years ago.

Since then she has gained a fine reputation with her blogs on sex advice, sexual health and amusing news stories from around the globe. She is also a campaigner for the rights of sex workers from all over the world.

In her spare time, Lara keeps herself active by going running, and is something of a film buff. She also loves to go travelling.
Latest posts by Lara Mills (see all)