Fed up of the same sex routine? There are plenty of different ways for you to spice things up. You might try a new sex position, or think about introducing sex toys to the bedroom. You may even think of a sex fantasy or two you'd like to try out. The problem is choosing the right sex fantasy to explore.
There are many different ones that you might like, and here on the Escort Norway blog we have put together some of the most popular kinky fantasies. We even have advise for you on making the most of each sex fantasy.
Surprise!
For a lot of people, the best kinky fantasies involve the element or surprise. Instead of simply jumping into bed with your partner and doing what you usually do, you'll want something different.
Why not explore sex with a stranger? This is a fun way to spice things up, and best of all you don't even have to find a stranger. You can simply pretend that you and your partner don't know each other.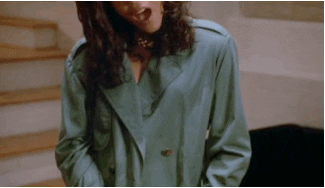 Meet up somewhere public and pretend not to know each other. Ask each other questions and let yourselves talk about your favourite kinky fantasies. Then when the time is right, head off back to your place or to hers.
It is even better if you get her to wear a long coat and keep it buttoned all night. Why? She could be wearing nothing but lingerie underneath. This means that, when you get back to the bedroom, she can take it off to reveal one hell of a surprise!
Restrain me
A lot of people are keen to explore their kinky side and get into BDSM. The problem is that knowing where to start is really tough. A good way to ease yourself into it is to explore restraint or tie and tease.
Tie and tease is perfect if you want to dip into the world of kink. All you really need is a suit tie. You can tie your partner's hands together so that they cannot move. This gives you more control and means that they can't touch you. Cue the slow and sexy teasing.
Want to get a little kinkier? You can buy specialist bondage rope. This rope is usually a lot softer than other types of ropes so that it won't hurt your partner, and will feel incredibly good against their skin. All you have to do is learn to tie a knot.
Handcuffs are another good idea, especially if you want to explore role play. Handcuffs work really well with the police officer role play. But you don't have to go for role play if you don't want to. Instead just use the handcuffs to put cold metal against their body and really keep their hands locked in place.
Get a little wet
Sex in the bedroom can get very boring very quickly. If you are keen to spice things up, moving to another room is a great idea. You could fuck in the kitchen on a counter. You could even have sex on the sofa.
For a lot of people, the bathroom is the best place. So why not enjoy getting a little wet with sex in the shower?
You can make the most of this fantasy by slowly washing your partner's body all over. It will be like a slow and sensual massage, but with more bubbles. You'll want to wash they really well, which means taking your time. This will make them desperate for sex, and it will feel incredibly hot to fuck in the shower.
It will feel really naughty and taboo to have sex under the water, and the confined space will add an extra kinky twist.
Role play fun
Sometimes your fantasies don't involve a certain room or specific toys. Sometimes they involve a costume. Role play is perhaps the biggest sex fantasy for many people, as it gives you the chance to really let loose and just get lost in the moment.
You can buy all kinds of costumes for cheap if you look in the right stores. Some are as simple as a coloured bikini with an appropriate colour hat, while others are more elaborate. So whether you want a sexy schoolgirl or you are hoping to be bossed around by Private Pussy, you'll find the costume for you.
The schoolgirl costume is by far one of the most popular out there for fantasies, as is the school mistress. They can tell you to bend over while they use their hand to spank you. It will fulfil your deepest fantasy and leave you wanting more.
Uniforms are another great choice. Ever wanted a naughty nurse to blow you back to full health? Perhaps you are keen to be locked up by a curious cop who wants to see your weapon? It is a great choice and you'll find really helps to spice up your sex life.
Which is ultimate sex fantasy?
Everyone has an ultimate sex fantasy that they want to fulfil. Some people even have a few that they are keen to try out with their partner. In order to enjoy it, you'll need to discuss it in detail. This can feel intimidating at first, but you'll find it is actually really easy to share your deepest fantasies with the right person.
You could even simply send them a link to this blog and see which they want to try! Talk about your favourite fantasies and which you cannot wait to try with them.
But which sex fantasy is your favourite? Let us know by voting in the poll. Is your favourite not on the list? Tell us all about it by using the comment box below.
Lara Mills is a writer who has four years of sex industry expertise behind her. Since she entered the adult industry, she has worked on the Escort Advertising forums, before moving into her current role three years ago.

Since then she has gained a fine reputation with her blogs on sex advice, sexual health and amusing news stories from around the globe. She is also a campaigner for the rights of sex workers from all over the world.

In her spare time, Lara keeps herself active by going running, and is something of a film buff. She also loves to go travelling.
Latest posts by Lara Mills (see all)