Guys and girls, I have diabetes and I get asked what it's like to live with the condition all the time.
It's true that diabetes does affect your life, but not as much as you think. Obviously, if you're a diabetic, then you would know that you'd have to avoid any kind of processed sugar like chocolate and sweets, unless you're experiencing a hypoglycemic attack when you have to consume sugar. Personally, the best foods that would get me out of a hypo are bananas, because they bring my sugars back up quickly and contain a very small amount of fat.
However, a diabetic person would know what to do when something isn't right with his or her blood sugar, but that person's partner wouldn't. Therefore, what could that person do if she's fucking him while he's having a hypo attack at the same time? So, ladies and gentlemen, if you're fucking a person who has diabetes, here are a few points that you should keep at the back of your mind while you're having sex.
Eating something before sex
Everyone knows that when you exercise you burn calories, and calories can be found in sugar. Thus, if you burn calories, you burn sugar at the same time. To be honest, your diabetic companion shouldn't have to be told what to do beforehand, but if you notice that your partner hasn't had anything to eat for a few hours, give him or her a little nudge and say:
"Hey, do you fancy a snack?"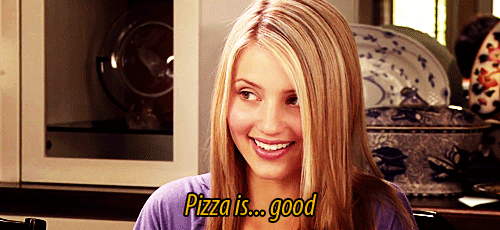 Who says your pre-meal sex session has to be boring? You could make it a part of your foreplay by eating fruits like strawberries, mangoes and cherries. Fuck it, turn your pre-meal into food foreplay!
Keeping something sugary next to your dildos
If your diabetic fuck-buddy didn't have enough time or food to eat, then it would be worth it for you and your partner to invest in some dextrose tablets.
When I was first diagnosed, I used to be given glugogels from my doctor that are made to bring me out of hypos. The brand is still present in chemists and pharmacies but it's not that popular anymore, due to the fact the tablets seem to be more accessible to obtain.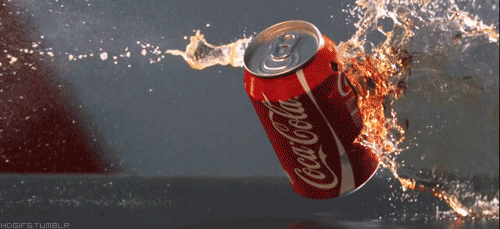 I remember one sexcapade when I had to stop a guy from fucking me because I started to get cold sweats and the shakes. He panicked a bit and nearly choked to death when he poured 2-litres worth of cherry coke down my throat.
If your partner starts to experience a hypo attack and you don't want to kill your companion with a bottle of coke, you should keep a few dextrose tablets next to your butt plug, vibrators and lube.
Eating more after sex
With me and my previous partners, we would either have a post-coital conversation, a cigarette or some food after sex. Depending on how fast and vigorous your sex session was, it's recommended that you have another snack after sex to avoid a post-coital hypoglycaemic attack.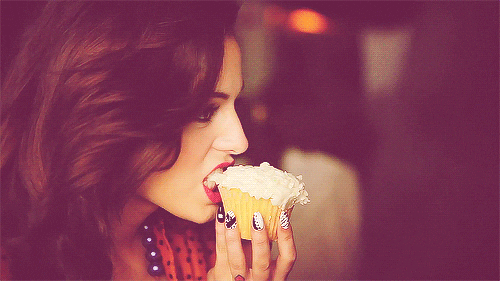 If you've ever had someone made you choose between food and sex, you can say:
"Fuck you, I can have both."
Go on, you can give you and your sexy partner with diabetes a treat by having a big chocolate cake after sex. If your companion made you cum hard, give him or her two big chocolate cakes.
Wearing a condom in every fuck session
If there are two things that are very important when it comes to taking your clothes off in the bedroom, it would be consent and protection; let's talk about protection.
Diabetes amplifies any little health issue that you would have. If you have a cut on your foot, you could get a nasty infection. If you have a cold, you'd stay in bed for 2 weeks rather than the average few days.
If you catch an STD, you'd feel sicker than a non-diabetic person would.
That's why it's important that you should wear a condom during any sex session that you'd have with your companion, especially if don't want to have children anytime soon. Plus, an STD, or any kind of infection, can really fuck up someone's long-term blood sugar levels, also known as hbA1cs.
The last thing that any diabetic person wants to experience is a high blood sugar level, so it's always recommended, if not mandatory, that you use a condom when you're fucking your partner.
Relaxing with your partner because it's just diabetes
Ok, I get this all the time. Everyone gets worried when I'd do something vigorous that may affect my diabetes, like sex. They'd all ask me:
"Oh! Are you ok?"
"You're shivering a little bit, do you need a cup of tea with six teaspoons of sugar in it?"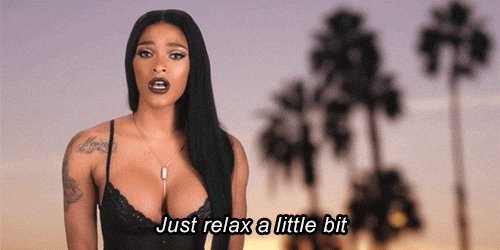 Most of the time, I would show off my bitch-face and snarl back:
"No, I'm shivering because you haven't fucked me hard enough, so I don't need your tea that'd contain six fucking teaspoons of sugar."
As I've mentioned before, most diabetics who have been diagnosed for at least a year know about what could happen if we don't control certain things, like insulin and food. In fact, most of them would kick you out of bed if you're constantly fretting about them while you're ravaging them at the same time.
Overall, the points that were raised in this guide are meant to be kept in the back of your head if anything strange happens to your partner while you're on top of him, so that you can keep having fun, adventurous, erotic sex with your diabetic companion!
Zoe Jaspers has worked in the adult industry for over a year, but she has already gained a fantastic reputation in the field. As a writer, she is passionate about bringing the reader some of the most interesting blog content around.

She is possibly most famous for her erotic stories, but is equally adept at giving top quality sex advice, all the time bringing in her 'personal experiences'.

When she isn't sharing her most intimate encounters, Zoe keeps herself active by watching videos on Youtube, and listening to music.
Latest posts by Zoe Jaspers (see all)