People have sex. That is no secret. However, the things that people get up to behind closed doors are. Really, what happens between consenting adults is no-one's business, but we can't help but being a little bit curious about the kind of sex secrets we might be keeping from each other.
Thankfully, science is here to help. A number of scientists have conducted studies and surveys throughout the years, and the results have give them some of the biggest sex secrets for us to learn about. You might find some of these sex secrets shocking, while others might be the kind of thing that you always suspected but never had evidence of.
Well, now we do. So join us here on Escort Norway as we take a look at the biggest sex secrets, according to scientists, and tell you just what these secrets might mean for your sex life.
Women fake it… and often!
People don't always get what they want in the bedroom. However, instead of asking for it, some people decide that the best thing that they can do is to instead fake it. I know from conversations with girl friends that faking it is something that happens a lot in the bedroom… and scientists have got the statistics to back it up. Just because you think she has finished, the chances are that she might need a little longer to get there. The National Survey of Sexual Health and Behaviour found that 85% of men believed that their partners had reached orgasm the last time they fucked. Sounds like a pretty high number, right? Well, the scientists then asked the ladies and found that only 64% managed to cum. That is a hell of a lot of people faking it.
People like to experiment
We all like to get a little bit kinky in the bedroom, but it seems that plenty of us are much more open to exploring our sexuality. While a huge number of people still identify as straight or heterosexual, a number say that they are bicurious, bisexual, or even pansexual… and they really want to explore this side of them.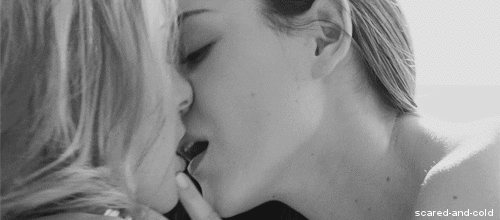 According to the National Health Statistics Reports 2016, over 17% of women have had sexual contact with another woman. We expect that the numbers would be higher if asked about kissing. The Annals of Internal Medicine also found that men were just as likely to experiment, as one in ten NYC men, who identified as straight, were actually having sexual relations with other men. It seems that we want to see what turns us on and we are willing to experiment to find it.
Being kinky is normal
We all like to get a little bit kinky in the bedroom sometimes, but the problem is, many of us are made to feel like this is wrong. It is seen as abnormal and strange if we try hot and steamy things in bed… but scientists have revealed that kinks might just be the biggest of all the sex secrets. Why? Because being kinky is actually a hell of a lot more common than you think.
The Journal of Sex Research discovered that roughly one in three of those they surveyed "enjoyed some kind of" kink. The most popular kinks? Exhibitionism, voyeurism, and fetishism. People are turned on by watching and being watched having sex, while others enjoy certain objects being used in the bedroom to turn them on.
Men and women have similar kinks
Often, people assume that the things that turn women on in the bedroom are different to the turn ons of men. They think that the things that men look for when they are going to be sexually adventurous are so different from women that all we can do is compromise and take it in turns to enjoy them. However, that is not the case. In fact, it seems that men and women have similar kinks.
It was discovered that a huge 82% of women and men surveyed, when asked to list their top three fantasies, said that "having sex in an unusual place" was up there. This could be outdoor sex, joining the mile high club, or even sex in a car. Either way, it seems that a lot of us really want to enjoy this kind of kinky sex.
Sexting is huge
Sexting is a pretty big deal, and while it might not be one of the big sex secrets that people are doing it, the sheer numbers at it might surprise you. Think that it is just something that younger generations do? Think again, as the statistics uncovered by Drexel University are pretty damn impressive.
They found that there were plenty who had at least tried sexting once. In fact, 88% of those they surveyed admitted that they had given sexting a go. Not too impressed by that number? Well, they also found that a further 82% had done it in the last year alone.
The biggest sex secrets?
It seems that there are plenty of hot and sexy things that we have all been getting up to in the bedroom, but we aren't so keen on talking about. Why is that? Well, sex is still a huge taboo for many people. They don't like talking about it, as they believe it is crude to do so. We also don't like to be judged, and if we admit our kinks, there is the risk of that.
It is why so many sex secrets are going to stay sex secrets… but hopefully the secrets above will help you realise that you can talk to your partner about your kinky interests. The chances are that they share them, so what are you waiting for?
Lara Mills is a writer who has four years of sex industry expertise behind her. Since she entered the adult industry, she has worked on the Escort Advertising forums, before moving into her current role three years ago.

Since then she has gained a fine reputation with her blogs on sex advice, sexual health and amusing news stories from around the globe. She is also a campaigner for the rights of sex workers from all over the world.

In her spare time, Lara keeps herself active by going running, and is something of a film buff. She also loves to go travelling.
Latest posts by Lara Mills (see all)