We all watch porn. There's no point in denying that. While we might have different tastes when it comes to the things we watch, there are a few porn trends you can spot if you are looking for them, and Norway is no exception to this rule.
We have been showing just how similar our taste in porn is, thanks to the porn trends Pornhub has spotted. But what kind of porn turns Norwegian's on? And can this help us out in the bedroom?
A proud country
It turns out that Norwegians are pretty damn proud of ourselves when it comes to porn. We don't want to watch any old actors and actresses on the screen. We want to see those who make us proud of our country (and make us hard at the same time).
It turns out that "Norwegian" and "norsk" are the most searched for terms on Pornhub by people in Norway. It seems we feel surprisingly patriotic when it comes to porn, as we want to watch Norwegian porn stars on the screen.
Turned on by taboo
Surprisingly for many of us, next on the list of the top growing trends are the terms "step sister" and "step mom". More and more people are looking for porn that is a little different and exciting. It isn't enough to watch people fuck on the screen. We want to know that they shouldn't be doing it. We want to know that their sex is taboo.
This is where the step mother or step sister comes in. You aren't related to them by blood, but they are still a part of your family. Often they are so sexy that the pornstars cannot resist them, and so they want to fuck them. We seem to love watching people be tempted in this way!
Love lesbians
When you look at the top searches of all time, "lesbian" is often up there. When it comes to the porn trends of Norway, we are no exception. Lesbian sits firmly in the top five most searched terms for the country, and we aren't surprised.
Lesbians appeal to pretty much everyone when it comes to porn. Men like to watch lesbians in order to fulfil a fantasy, where they picture they get to join in with the two sexy ladies for a threesome. Women love it because it is all about female pleasure. Plus, it looks hot.
Watching lesbians on the screen is a turn on for so many people. We can't resist the temptation, and these videos usually have a much slower pace. We see a lot of teasing and touching to turn us on. No wonder we can't stop searching for it!
Mad for MILFs
Before step mom porn and step sister videos became one of the hottest porn trends at the moment, there were MILFs. We wanted to see the kind of sexy moms that we used to fantasise about when we were younger. And porn gave us the perfect chance to watch them doing what we love most of all: fucking.
However, "MILF" is being pushed down the list by things like lesbian, norsk, and step mom. It seems that MILF isn't as tempting for us as it used to be, and so we want to find something more exciting to watch.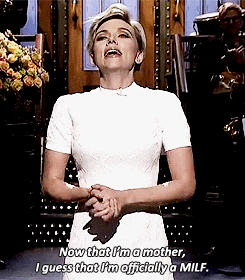 Overload of Overwatch?
Lately it seems that all people have been able to talk about is Overwatch. It is an incredible game that has drawn the attention of many gamers out there. It won Game of the Year in 2016, and if that wasn't a good enough reason for you to try it for yourself, perhaps the sexy characters can tempt you?
Overwatch has spawned a huge number of porn parodies. People have created porn with models looking like the characters. And it has become the most searched for parody on the internet. We want to see Widowmaker and Tracer fucking like there is no tomorrow!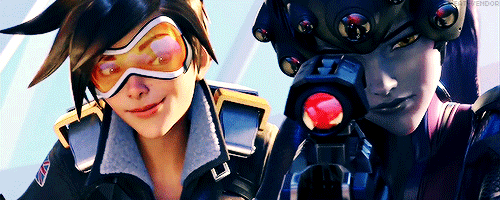 Sensual and erotic massages
Of course, this isn't always enough for us. Sometimes we just want to relax and unwind. We want to forget about the stresses of our working week. Porn is a fantastic way to help us do that. You feel a lot more positive about things after jerking off, and it is even better when you have found the perfect porn.
Another popular search term on websites like Pornhub is massage. It seems that we want to see others relaxing with some helping hands. We want to watch as their aches and pains are rubbed away, leaving them feeling incredible. However, this isn't all massage porn provides us with.
In a lot of erotic massage videos you'll find that it becomes much more than a massage. It is a massage with a happy ending. Hands will stray, tweaking nipples and rubbing clits. The person lying down on the bench will have orgasm after orgasm after orgasm and be left feeling incredible for it!
The biggest Norwegian porn trends
We all like to watch different porn videos online. Personally I am a huge fan of lesbian porn. This is one of the porn trends I can definitely get into… but is it the same for you? Are you a fan of lesbians or do you prefer something else?
What do you think of the porn that Norway loves? Does it tick the boxes for you, or do you like something different?
You can let us know what you think by leaving a comment in the box below. Share your stories with us and tell us all about the best porn videos you love to watch.
Lara Mills is a writer who has four years of sex industry expertise behind her. Since she entered the adult industry, she has worked on the Escort Advertising forums, before moving into her current role three years ago.

Since then she has gained a fine reputation with her blogs on sex advice, sexual health and amusing news stories from around the globe. She is also a campaigner for the rights of sex workers from all over the world.

In her spare time, Lara keeps herself active by going running, and is something of a film buff. She also loves to go travelling.
Latest posts by Lara Mills (see all)