There are so many different fetishes out there. The chances are that, if you can think of it, it is a fetish. And for this reason it can be tough to figure out what everyone is into. There are, however a number of sexual fetishes which have proven to be more popular than others.
If you are eager to explore something new, or just curious about which sexual fetishes are the most tried in the bedroom, then keep reading!
Creating sex tapes
It seems that one of the most popular kinks we have in the bedroom arises from the fact that almost every single one of us carries a mobile phone at all times. Smart phones have so many different functions, but the most popular one for kinky sex is the camera.
Cameras are for more than taking pictures of yourself as a cat on Snapchat. For many couples it gives them the chance to spice things up without getting too deep into the world of kink.
If they are feeling adventurous then they might share these tapes with others, but for the most part sex tapes are for private viewing. They can take a look at their technique and try to recreate it, or they might simply love the kinky thrill of being filmed and never watch them! No wonder it is so popular.
BDSM
The world was well and truly divided by the emergence of the Fifty Shades series. For some they found it exciting to read about the world of BDSM, but for those in the know it was a misrepresentation. Although we might not like the books and films for this, it did bring the world of BDSM to light for many.
And it is for that reason that it has become one of the most popular sexual fetishes. People are eager to submit to their partner or to take control. They want to try something kinky and new, and BDSM gives them that chance.
BDSM is a huge umbrella of kink. It covers everything, from those simply into power play to those eager to enjoy a little pain with sex.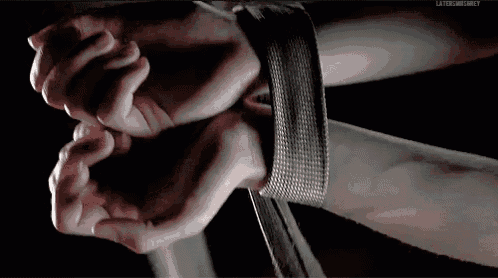 Role play
The beauty of sex is that you can try so many different things with a consenting adult partner. For many, the best way to spice things up is to try something a little different and become someone different, even if only for a short amount of time.
Role play is one of the hottest sexual fetishes out there. Ever wanted to fuck a naughty nurse? Maybe you'd rather take a chance with a dirty cop. Whatever your desires are, role play allows you to explore them.
You can go all out, buying all of the costumes and equipment if you want. However, for many it is the actual role playing that they want, and the costumes don't matter too much. If you get into the personality and mentality of the character you will have a lot of fun and save yourself a good deal of money
Other popular sexual fetishes
These are simply the three most popular sexual fetishes out there at the moment. We imagine that, in time, the ones at the top of the list will change. But which other fetishes proved to be popular among people?
Things like leather, spanking, and foot worship were all fun choices, and they seem to be appearing in plenty of bedrooms. They haven't quite reached the top spot, but we imagine it is only a matter of time and people's tastes change.
Is your favourite kink on the list? Are you surprised by the most popular ones listed above? Let us know what you think by leaving a comment in the box below.
Lara Mills is a writer who has four years of sex industry expertise behind her. Since she entered the adult industry, she has worked on the Escort Advertising forums, before moving into her current role three years ago.

Since then she has gained a fine reputation with her blogs on sex advice, sexual health and amusing news stories from around the globe. She is also a campaigner for the rights of sex workers from all over the world.

In her spare time, Lara keeps herself active by going running, and is something of a film buff. She also loves to go travelling.
Latest posts by Lara Mills (see all)