Sex toys might be a great idea in the bedroom, but for some of us they are an expensive luxury item. We'd love to add them, but we don't know how… and trying to find the right toy for you and your partner to use is a struggle. However, you might already have the perfect sex toy sitting in your pocket.
Your mobile phone might actually be the best sex toy you could take into the bedroom… and best of all, adding it isn't going to take things too far out of your comfort zone! There are so many different ways that you can use your mobile in bed, so where do you start?
We have a few fantastic suggestions for you to try out, so take a look at the many ways that your phone could improve your sex life!
The ultimate erotic massage
Giving someone a hot massage can be a real challenge. You might not know what to do, and things like personal massagers make things a lot easier… especially when you want to give an erotic massage. Thankfully, your smartphone can help you out.
You can download an app to help you with your massage. There are tons to choose from, with some designed especially for gentle massages and others for more intimate moments.
Of course, each of these apps has a warning not to "insert" your device anywhere, but that doesn't mean it can't help with a kinky massage! Simply hold it in your hand as you give a massage. The vibrations will help to ease their aching muscles and, as things turn more erotic, you can use it to turn her on. Slip your buzzing hands over her nipples and watch her reaction!
Countdown to fun!
Alarms might be the bane of your existence, and you might pick up your smartphone and want to hurl it across the room each morning, but your alarm and timer can actually help you out a lot in the bedroom!
Want foreplay to last longer? Set a timer. Choose ten minutes to start with, and then take the time to pleasure each other. You aren't allowed to fuck until the timer goes off, and you'll find that when it does you'll instantly jump on each other, ready to have hot passionate sex.
You could always take turns. Set the timer for five minutes and then go down on her. Keep going until the time is up, and then swap. It gives you both a chance to turn each other on!
Want to try edging? You could set an alarm to go off after a while and tell your partner that they cannot cum until the alarm sounds. They'll be waiting to hear your mobile ring, but this could take a while. It is even better if you don't tell them how long they have, as they'll be left completely in the dark. When they, or you, get close, slow things down. Keep you both on the edge of orgasm until your phone rings and you'll find that it leads to the most intense orgasm.
Take a dirty picture
For a long time, mobile phones have had cameras attached to them. It means that you can take pictures wherever you go without needing a large expensive camera, but it also means you can instantly spice up your sex life!
You could have a sexy photo shoot. Get your partner to pose in some lacy lingerie for a kinky treat to share together, or you should get them in a costume so you can live out your ultimate fantasy.
Another alternative? You could try your hand at amateur porn. Talk to your partner about the kind of acts you'd like to enjoy together with a camera rolling. You'll find that it is very exciting and a lot of fun!
However, a word of warning. A lot of devices are set up to automatically sync to the cloud. This means that anyone with access to the cloud can get access to the things you upload. To be on the safe side, turn automatic uploading off before you start filming!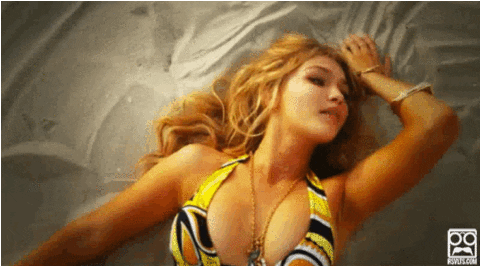 Test your skills
If you want to test your skills, CamSoda have created OCast, which aims to help those of you struggling to get her off with oral sex.
You simply load the website on your phone and you can start working on your skills. The worrying thing is that you have to lick your phone screen to get the full experience. The website records your movements between low vibration and high vibration movements, which you can then save to the website. Once saved you can compare your skills with others.
If you have a Lovense Lush Bluetooth Egg Vibrator, you can actually go onto the site and find the "oral experience" you desire the most. When you have, the egg will mimic this pattern to give you a great orgasm.
Of course the only downside is that you have to lick your screen. You can use the website on your laptop, but copying your movements is tough. You might be better just giving your smartphone a good wipe first!
Your phone is the ultimate sex toy
So it seems that your phone might actually be the ultimate sex toy! There's no need to spend loads of money, and you can actually improve your skills in bed simply by getting a little creative with your mobile.
Have you ever thought about using your mobile in the bedroom in this way? Maybe you have a few phone apps in mind that you think will be perfect for taking into bed? Let us know your favourite suggestions by leaving a comment in the box below!
Lara Mills is a writer who has four years of sex industry expertise behind her. Since she entered the adult industry, she has worked on the Escort Advertising forums, before moving into her current role three years ago.

Since then she has gained a fine reputation with her blogs on sex advice, sexual health and amusing news stories from around the globe. She is also a campaigner for the rights of sex workers from all over the world.

In her spare time, Lara keeps herself active by going running, and is something of a film buff. She also loves to go travelling.
Latest posts by Lara Mills (see all)