Everyone has their own favourite type of porn, but you might notice that the porn you love the most is particularly popular in the country you live in. For example, Norway's favourite porn might just be the type of porn you like to watch too!
Not convinced? Here on the Escort Norway blog we take a look at Norway's favourite porn right now, telling you the kind of things that people are keen to search for when they want to watch porn in Norway.
Kylie Jenner
Towards the end of last month, rumours began to circulate that a sex tape featuring Kyle Jenner and Tyga had been leaked online, after a graphic picture, apparently from the tape itself, went online. Since then it seems that this has become Norway's favourite porn to search for, as it sits at the top of the trending searches for Norway, according to PornMD.
People have become obsessed with the Jenner family, and because they are pretty much all over social media, thanks to their TV show and the various things they do, there is no escaping them. Given how hot they look, it is hardly surprising that people are keen to get their hands on the exclusive sex tapes.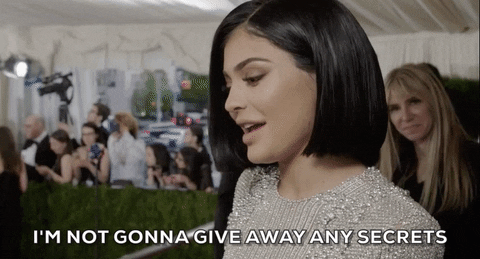 However, it seems that the sex tape hasn't actually hit the internet yet. People have been putting clips from the TV show together, getting the raunchiest stuff they can, and passing that off as the "sex tape" to get clicks on their videos. There are also people trying to make themselves look at much like the reality TV star so that they can play the role, but so far, all we have is a shot from the leaked tape and little else.
Clearly though, that isn't stopping the people of Norway. You are still keen to get your hands on it, making it Norway's favourite porn to search for.
Overwatch
At the same time last month, the new multiplayer first-person shooter Overwatch was released… and it immediately became a huge hit. Gamers everywhere fell in with the it, putting plenty of hours into the multiplayer game.
However, the game has also been appealing to people for other reasons… specifically for the sexy look of some of the female characters, which you can see by looking at the gif of one character below.
The sexy look of the female characters in the game, as well as its huge success, has made it one of Norway's favourite porn searches. Don't believe us? Pornhub actually did one of their insights into the game, showing just how much people have been searching for Overwatch porn.
If you are a fan of the game and want to jerk off to the characters, you'll be happy to know that some tech-savvy people have turned the in-game models into porn stars. There are plenty of videos out there where you can see the characters being fucked, if that is what you are into.
Yoga pants
It is hardly a secret that people love seeing sexy ladies at the gym. I don't know about you, but I feel particularly motivated to work out harder when there is a hot guy or girl walking by. Plus, sex is a great way to cool down after an intense gym session.
It seems that we are not the only ones to think so, as yoga pants are another one of Norway's favourite porn searches. You want to see a sexy lady in tight pants bending over before you and show off her assets.
Yoga porn has long been popular on the internet. A quick search will show you thousands of videos to watch, with sexy ladies being fucked on exercise balls and yoga mats… but why do we like them so much?
Well, yoga porn and yoga pants give us the chance to see physically fit ladies being fucked. Their sexy bodies look incredible as they bend into a number of hot positions, and you will find it is a huge turn on to see the different things that their bodies can do.
Game of Thrones
Game of Thrones is, arguably, the biggest TV show of all time. It has millions of fans around the world, and when it airs the internet goes quiet as we all tune in to see just who is going to die in the battle and who is going to get fucked hard.
The TV show has plenty of sex in it. In fact, we're pretty sure that every time the warning at the beginning doesn't say "nudity", people get upset. However, it isn't enough for some, as they have started looking for Game of Thrones porn.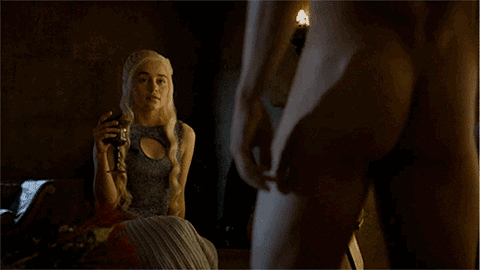 Because the number of sex scenes in Game of Thrones isn't enough, as many are hoping to see Daenerys Targaryen fuck someone hard with everything on show, people instead take to the internet… and they will not be disappointed.
You can actually find Game of Thrones inspired porn online to watch. The Storm Of Kings XXX is praised as one of the best parodies out there of the show, as it contains as much blood and gore as the TV show, but there is even more tits and pussy in it for you to enjoy. What more could you ask for?
Norway's favourite porn
Are you guilty of searching for some of the things above, or are your tastes a little different? We want to hear from you. Want to know how Norway's favourite porn searches vary from city to city? Check out Zoe's article about the kind of porn Norwegians like.
Do you enjoy yoga pants? Do you prefer to get yourself off to Game of Thrones style fantasies? Let us know what you think. You can use the comment box below or join in the discussion on the Escort England forum.
Lara Mills is a writer who has four years of sex industry expertise behind her. Since she entered the adult industry, she has worked on the Escort Advertising forums, before moving into her current role three years ago.

Since then she has gained a fine reputation with her blogs on sex advice, sexual health and amusing news stories from around the globe. She is also a campaigner for the rights of sex workers from all over the world.

In her spare time, Lara keeps herself active by going running, and is something of a film buff. She also loves to go travelling.
Latest posts by Lara Mills (see all)