Most people are happy to admit that they watch porn. It's a fun form of entertainment for us, providing plenty of turn ons for us to explore. No matter what kind of entertainment you like, you'll find that there is something for you. Want to enjoy videos filmed from the position of someone in the middle of it all? Maybe you want to watch something featuring domination? You'll easily find the perfect thing to watch.
It seems, according to Porn MD trending, that Norway has a huge variety of interests. POV, creampies, amateur anal. You have diverse tastes. However, one of the most popular types of porn at the moment comes in the form of the humble webcam.
What is it about webcam porn that people love so much? Why are live cam shows growing in popularity? We take a look on the Escort Norway blog.
Using webcams
When you think of what your typical porn video is, you tend to think of something that has been professionally shot, usually with a big crew, great lighting, and a strange storyline. How many times has a plumber come to fix a leak, only to get his own pipe seen to?
Webcams show that you don't actually need the professional lighting, crew, or camera to make good porn. In fact, if you have a computer, you can make great porn people will watch. Webcam porn gives an amateur vibe to it, which is another growing interest for people.
They don't necessarily want to see clean cut porn. They want to see what happens from start to finish without the sudden jump from foreplay to full on penetration.
Webcams feel a little more intimate. Often it is just the star and the camera. No-one else is usually involved (although sometimes couples will fuck on cam). This makes it feel like it is just the two of you, which makes it even naughtier.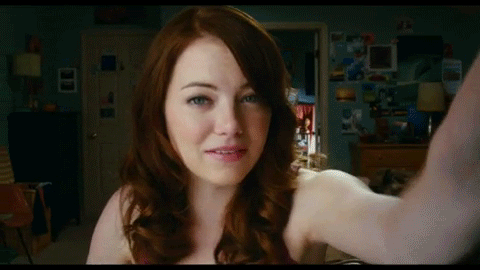 A private show
A number of cam sites give users the chance to watch their favourite models perform. Often, they are watching the show with others. People might pay on-site currency to put requests in, with more money going on the bigger requests.
It all adds up, but for those watching they want to have a little privacy. And so a number of websites will give users the chance to have a private chat. It is more expensive, but it means that people can enjoy a one-on-one show without leaving their computer.
It is interactive. You get to watch as the model does as you request, and this can make it even more exciting. It is unpredictable and this can add to the fun!
Why is the webcam so popular?
For those eager to watch something different, webcams give you the chance. It is just one person with the camera. Yes, sometimes you'll find more people involved, but one person and a camera has a certain appeal to it.
If the camera is not fixed to the computer, you might even get the chance to get up close and personal. Plus, webcam models tend to do be constantly active online. If they aren't doing a live cam show then you'll be able to watch other shows they have done in the past.
As for those creating this content, it is cheap. They don't need a full crew, and often if they get a loyal following they will be able to work on things like better lights and cameras in the future. They have total control over what they show and what they do, while still turning people on.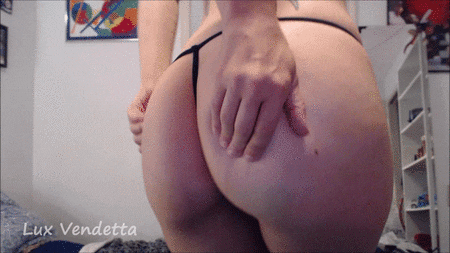 Do you enjoy live cam shows?
Webcam porn and live cam shows are becoming more and more popular as time goes by. There are many different reasons for it, but we suspect that the fact that it is so simple in its concept, with one person on the camera, is the main reason behind it.
They are your entire focus and so you want to see more of them. It is a huge turn on to watch someone filming a sex show with their web cam!
Are you a fan of these shows, or do you prefer to watch traditional porn? Let us know what you think by leaving a comment in the box below.
Lara Mills is a writer who has four years of sex industry expertise behind her. Since she entered the adult industry, she has worked on the Escort Advertising forums, before moving into her current role three years ago.

Since then she has gained a fine reputation with her blogs on sex advice, sexual health and amusing news stories from around the globe. She is also a campaigner for the rights of sex workers from all over the world.

In her spare time, Lara keeps herself active by going running, and is something of a film buff. She also loves to go travelling.
Latest posts by Lara Mills (see all)