We've all heard these kinds of stories before. 'Porn does not give us a realistic view of sex….porn does not show us what a real woman looks like…porn does not show us what a true orgasm looks like either…' In general, 'Porn just blurs the line between fantasy and reality.'
Sheesh, some people complain about porn for whatever reason they could think of; maybe their parents walked in when they were watching Kristina Rose get fucked in the ass, and forced them to go to masturbation boot camp for 7 years. Despite the many arguments that counter-attack some of those statements, there have been some actresses that had to fake it in some of their movies.
It's not common for people to hear that pornstars sometimes fake their orgasms, but when you start to get tired after being ravaged for 5 hours straight, wouldn't you fake an orgasm too? Nevertheless, it can be heart wrenching for a guy to hear that a girl he has a thing for, has been faking it for most of the sex sessions he's had with her, due to the fact that not a lot of guys know when a woman fakes an orgasm or not.
Therefore, to help you guys keep an eye out when they're next watching porn, or when they're going to have their next encounter with a gorgeous lady, I'm going to spill the beans and tell how to spot a fake orgasm in pornos. A lot of girls are going to hate me for this article, now…
When she suddenly…arches her back
Unless she's getting fingered in a spot that makes her jolt a lot, a girl arching her back rapidly means that she's preparing to fake-cum. Everyone knows that a female orgasm has to be built up; a woman has to arch her back gradually before she rises like a Japanese tsunami, and releases it like a Japanese tsunami.
When she suddenly…grabs the guy's head for no reason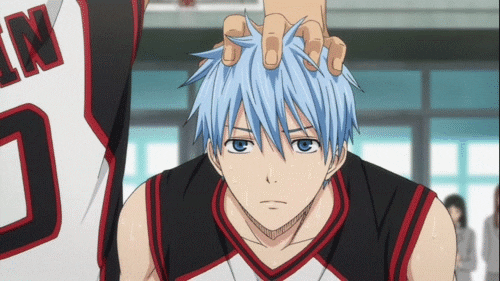 If someone grabbed my head in an instance, I would give that girl a roundhouse kick from scaring the shit out of me, especially if she was completely silent. When you see the pornstars in films suddenly grabbing the heads of the studs, that's just for attention; it adds authenticity to the 'hardcore' look that most pornos have.
When she suddenly…screams too loud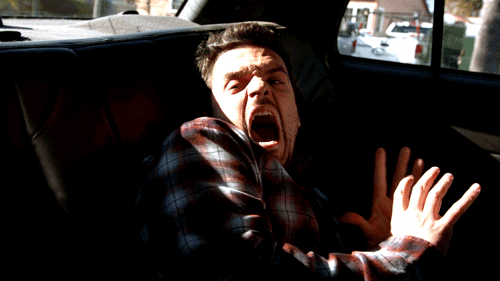 I moan loud whenever I orgasm, and I'm even louder when I'm with a hot guy. But when I compare my orgasms to some pornstars, I just have to say to myself:
'Who the fuck screams like that?'
I know that there are some parts in a film where they'd act, hence the name adult actress, but I wouldn't think that a pornstar would have to act out an orgasmic scream. Let me tell you something, you can't act out an orgasmic scream, they vary depending on how you get fucked.
When she suddenly…wipes her forehead even though there isn't a single sweat on her
It doesn't matter how much a pornstar would put into her riding and grinding, if there isn't a single drop of sweat on her forehead, or on her chest, or anywhere on her body, then she didn't work hard enough to get her juices flowing. Even if I would just masturbate for 8 minutes, whenever I orgasm, I always find a trickle of sweat coming off from somewhere on my body.
If the pornstar in your favourite movie goes from dry to wet within 15 seconds, the crew members just sprayed her with some water, and they are terrible at video editing.
What to do when your girlfriend tries to fake an orgasm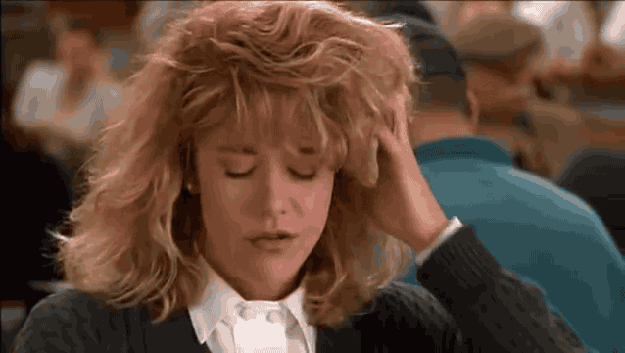 Once you've realised when a pornstar has an orgasm in a movie, and when she just fakes it, you'll then be able to know when your girlfriend, wife, or fuck-buddy is screaming for nothing. Now, communication is one thing, but pushing on her clit and g-spot hard enough to make her sing for an hour is another. Honestly, if your girlfriend is about to fake an orgasm, you have to halt, command her to not fake it, and push all of her 'make-me-cum-make-me-cum' buttons.
One thing that you have to remember is that a woman's orgasm is different to a man; I had a conversation about this topic with a friend of mine. It was agreed that when a woman cums, it feels like an electrical surge that shoots up and down the body, and when a guy cums, it feels like someone squeezing a toothpaste bottle.
I know, I know. It can be difficult to make a girl cum; I licked a girl's pussy out for 40 minutes before she finally came. But seriously, if you know how to make your girlfriend cum, you won't have to worry about her faking it. And once you know about the tips and tricks that pornstars use to fake it themselves, you'll be able to spot a fake orgasm a mile away.
Zoe Jaspers has worked in the adult industry for over a year, but she has already gained a fantastic reputation in the field. As a writer, she is passionate about bringing the reader some of the most interesting blog content around.

She is possibly most famous for her erotic stories, but is equally adept at giving top quality sex advice, all the time bringing in her 'personal experiences'.

When she isn't sharing her most intimate encounters, Zoe keeps herself active by watching videos on Youtube, and listening to music.
Latest posts by Zoe Jaspers (see all)