Have you ever watched that episode in 'F.R.I.E.N.D.S' when Rachel dressed up as Princess Leia for Ross one night? Before you ask, no, this article isn't going to be about how to do roleplay in the bedroom.
Just keep reading…
What's your dirty fantasy?
We have watched porn at least once in our lives, where we've idolized an adult star for a little while. I'm pretty sure that a lot of guys have jacked off to Stoya or Kristina Rose sucking the cum out of their cocks. But when it does come to bedroom antics, I believe guys like nothing more but to enjoy their wives, girlfriends or fuck-buddies just as they are.
However, we women do understand that it's completely normal to have their fantasies turning into reality, even if that fantasy could be breaking into a retail store one night, turning on all of the lights, and fucking your partner's brains out on the tills. Hmm, talk about exhibitionism!
Nevertheless, I do believe that a lot of men fantasise about getting lucky with a porn star, or an escort that can do PSE (porns star experience). There are only a few people that I do dream about in the bedroom, and if some of you know who some of my favourite idols are, then you would know how much I want to get ravaged by Robert Downey Jr. (If he is reading this article, don't hesitate to contact me). So, if you want to know to act like your partner's favourite porn star, or your favourite adult actress in the bedroom, listen up!
Learning from the hottest and the kinkiest
Girls, you don't have to attend some kind of lecture about the phenomenon of tea-bagging.
You can learn a lot about a particular star by having an hour to yourself every day of the week, getting onto a good porn site like XVideos or Pornhub, searching for an adult star of either your companion's or your choice, and watching a couple of videos that the actress as made. Touching your clit is optional while doing your research, by the way.

If you want to perform how many actresses would in a film, I would recommend you to look at porn stars like Kourtney Kane and Riley Steele. If you want to do thinks that would make your partner think,
'Fucking hell! You're kinky tonight.'
Then actresses like Asa Akira and Katie Kox are the girls that you should look at. However, if you want to be a little different, one porn star that you should keep in mind is Black Angelica, a Romanian angel that knows how to DP like a master!
If you're not in the position to watch porn at home because your neighbours are complaining about the noise pollution that's coming from your room, or you just lost your headphones, you can read many stories of PSE escorts where they talk about what happens during an encounter, and what their experiences were.
Think like a porn star, do like a porn star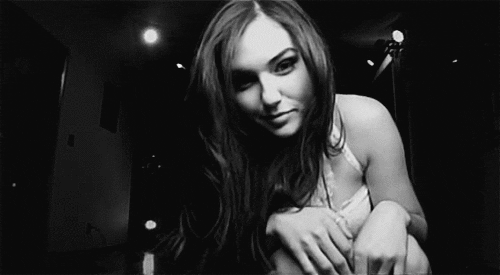 You've done your research and you've masturbated a little bit, you can start practicing how porn stars move and seduce their partners on your own. From all of the porn films that I've seen, I notice that a lot of the adult stars like to crawl, which has made me want to do that a lot in my bedroom antics. I often sit at the end of the bed and slowly crawl over my partner before I sit on his face; a lot of guys that I've met loved me doing that.
Now, depending on what your man likes, you can practice on your vocals. You know, that 'Mmm,' and 'Oooh,' and "Aaah,' that all the famous girls love to do. Actually, escorts that provide PSE services do those sounds as well, it's not just porn stars!
Personally, I think moderation is key when it comes to vocals. If you do it too much, then it makes it look like your faking it. If you do it too little, then it makes it look like you're not enjoying the sex session at all. In my opinion, you should be vocal when you actually feel good.
For example, I'm more vocal when a partner massages me in the right spot, rubs my clit in the way that I like it, or hits my g-spot perfectly. I like it when I talk dirty too; nothing turns me on more than dirty talk, where a companion and I would get creative with our words. There are phrases that don't work in the bedroom, but I can assure you that most of the stuff that porn stars whisper to their studs are decent enough to say to your partner!
One more thing that you would also have to keep in mind when you're acting like an adult actress is what to wear when you're down to fuck. Lexi Belle would often wear polka dot underwear that makes her look a little sweet and docile, while Sasha Grey would often wear heavy grunge attire that makes her looks like a bad-ass bitch (which I love). It all depends on what your partner's favourite porn star wears.
Guys, this article doesn't just apply to girls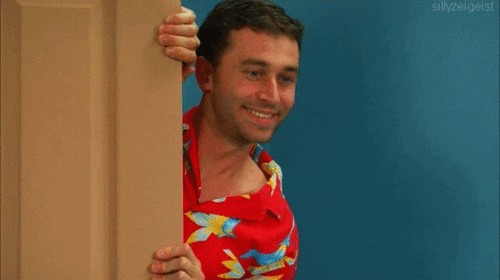 I'm gonna chat to all of the men that are reading this article right now.
You have to remember that girls do watch porn too! I don't think the female species is very selective on which stud they idolize the most, but I do have to say that some women cannot stop talking about James Deen.
Out of all of the male porn stars that get mentioned in social media, James Deen is the one that is most talked about on all media sites. I mean, have you seen the kinky shit he does in his films? All of the things and positions that he does can make any woman cream her pants in an instance.
Furthermore, ladies like to fantasise about porn stars as much as you do. They think about getting their pussies licked by famous studs just as much as you dream about licking out your ideal actress' cunt.
However, most guys and girls don't particularly urge you to act like their favourite porn stars because they're already happy with the way that you fuck, otherwise, they wouldn't want to sleep with you in the first place. It's just a nice thing to do for your companion for a special occasion, like a birthday, valentine's day, or when their feeling down because they've received a lot of shit from their bosses that day. So, cheer your husband, boyfriend or fuck buddy up by fucking him like a porn star!
P.S. It would be great the guys also jot down some mental notes from this article, so when you're planning to surprise your kinky partner in the bedroom one night, you know what to do!
Zoe Jaspers has worked in the adult industry for over a year, but she has already gained a fantastic reputation in the field. As a writer, she is passionate about bringing the reader some of the most interesting blog content around.

She is possibly most famous for her erotic stories, but is equally adept at giving top quality sex advice, all the time bringing in her 'personal experiences'.

When she isn't sharing her most intimate encounters, Zoe keeps herself active by watching videos on Youtube, and listening to music.
Latest posts by Zoe Jaspers (see all)