It's a universal fact that if a social media site or app exists on the internet, users will find at least one way to use it for sex.
You can send some revealing pictures to your other half via messenger, you can make a more revealing Snapchat post for your friends to gawk at, and you can get away with murder by posting your fully naked body on Tumblr. Oh, and write filthy thrive on Tumblr too.
However, when it comes to Twitter, sex doesn't seem to work on it. It's a platform that has the potential to expose everything you say and do to the whole world, and gets a lot of people replying back to your tweets.
If you like the attention, that's fine; it's not a problem. But what happens when you want to tweet some innuendos to that hot girl on Twitter? It becomes a problem.
#1 140 characters aren't enough to make a non-cringey sex tweet

I have seen too many corny tweets on the website that make me want to photoshop them into a demotivational meme. You may see a lot of escorts, pornstars, dominatrixes and erotic masseuses talk about their services on the platform, but they would only give you a little taste of what they have on offer, and nothing more.
In my opinion, if they do host their services on Twitter, it would be a pretty shitty service. Why? Because you can't exactly write how good their massages are going to be in 140 characters. If you're a simple guy that wants to talk dirty to a simple girl, it won't look as good. Your tweets are either going to include a lot of deliberate misspellings, or a lot of kisses because you can't think of anything good and non-cringey to say.
#2 140 characters also aren't enough to make a non-cringey sex story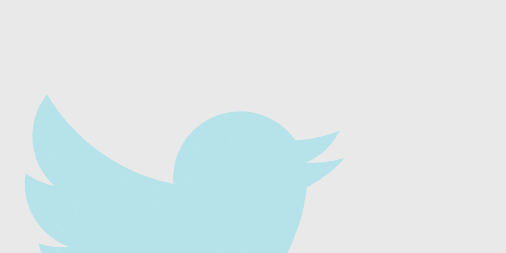 If you're someone like me, you like your sexts to be as descriptive as possible. You want your partner to imagine how he is going to unhook your bra, or how she is going to give you a tit-wank in the middle of the kitchen.
There is no possible way that you can write a filthy sex story within 140 characters, unless you really don't give a shit about creative writing. In my opinion, the worst kind of sex story that you could write would have the same formulae as the poem 'There was a man called Stan, who had a nan called Ann.' There is no exception to this rule; you either have to write a boring story, or split it up into 27 tweets or more.
#3 If she tweets hi to you, you can't tweet back with a dick pic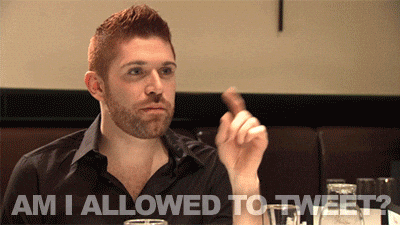 No matter how much you want that verified girl on Twitter to see your dick, it's deemed unacceptable to do so. Well, it's not unacceptable, but it would be frowned upon, depending on how you take your dick pic. The chances are that if you tweet a girl your dick, that photo's going to get retweeted more than the amount of cocks that Annabell Chong got fucked by in her most famous gangbang ever.
Now, we all know how sensitive men can be about their private parts, so if you didn't particularly like the photo that you tweeted to your potential partner, you're fucked. Remember that what you put on the internet, stays on the internet!
#4 Twitter is a dangerous place that's filled with trolls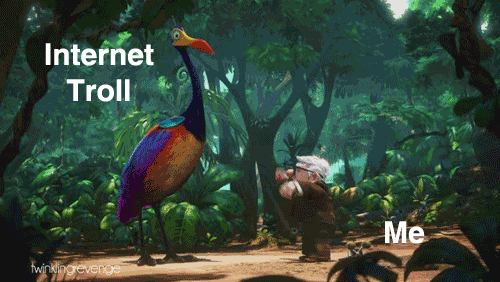 Do you remember all of the fairy tales that your parents used to tell you, especially the ones that include forests and woodland areas? Whenever a good character walks through a huge forest, a nasty animal comes out of the woods and starts to harass the character in a creepy way.
What am I trying to say here? Well, try to imagine Twitter as the forest, and the internet trolls as Little Red Riding Hood's wolf. As well as a large amount of people applauding how majestic your cock is, or how tight your ass looks, you get a lot of dickheads penalising you for how you look. It has happened to Alexa Moreno, it has happened to Tess Munster, it has even happened to Eugenia Cooney; prejudice, slander and body-shaming thrive in the land of Twitter.
Like the number of corny tweets I see on the site, I've seen a lot of cock pictures on Twitter that have many likes and retweets. But they were prepared for the possible backlash on the site, so if you're thinking of tagging a hot girl in a dick pic, proceed with caution.
#5 It doesn't count as twitter sex if you're talking to a person that has an egg as their profile pic
I'm sorry guys, it doesn't.
You can never be certain on who, or what, is behind that egg photo, whether it's an actual woman that wants to send you dirty pictures via an unknown link or not. If you like mystery, then that's fine, you shouldn't be harshly judged for something that you like.
However, there are too many twitter profiles with egg photos that have numbers in their usernames, and no one in the world would write numbers in their Twitter usernames. Well, maybe they would, if they want to look like a spam bot. Moreover, if your followers see that you're dirty tweeting to an account that has an egg as a profile picture, they're going to think that you're one, big, massive tool.
Don't do Twitter sex…just don't
In all honesty, if you try to succeed at Twitter Sex, you're going to fail. Not every user would like the whole world to see your dirty tweets online, unless you set your account to private, or directly message the other person and pray that she won't screenshot it. However, Twitter is not a platform that can promise you confidentiality; it's more of a socially accepted version of WikiLeaks, than a site where you're allowed to speak to other people in confidence.
So, if you have a friend that tell you he's chatting to a really hot girl on the site right now, show him this article.
Zoe Jaspers has worked in the adult industry for over a year, but she has already gained a fantastic reputation in the field. As a writer, she is passionate about bringing the reader some of the most interesting blog content around.

She is possibly most famous for her erotic stories, but is equally adept at giving top quality sex advice, all the time bringing in her 'personal experiences'.

When she isn't sharing her most intimate encounters, Zoe keeps herself active by watching videos on Youtube, and listening to music.
Latest posts by Zoe Jaspers (see all)