The Rio Olympics 2016 have got us all into the sporty spirit. Well, it has gotten me into the spirit.
And from what Google and Yahoo have been telling me recently, the athletes are keeping tabs on their sex in the capital of Brazil. This is what I have found when I typed in 'Olympics' and 'sex' in the search engine!
However, speaking of the Olympics and sex, I believe that we should take advantage of the summer season before September comes, and tick a few things off our sex bucket list. Oh, but you don't know what kind of new craze you want to do during the last month of summer?
Well, keep reading.
Naked Bungee Jumping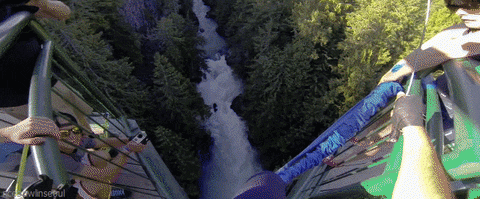 I have heard of a few people doing this kind of sex sport many times and who have lived to tell the tale. Naked bungee jumping is exactly as it sounds; you bungee jump in the nude while you're attached to your partner. Some couples have done it while topless for Valentine's Day, but I think that those couples could have taken it a step further, providing that they would have been fully prepared for it.
Despite what you may think, it is possible to have sex while your bungee jumping. It would not be the most comfortable fuck session of your life, but it would definitely be one of the most exciting. I think it would be better if you slide inside your companion before you jump into oblivion, that way, you don't have to worry about entering inside your partner while feeling the head-rush as you go down.
Overall, this type of crazy sex sport would be one that you'd boast to your friends about when they're gloating about how hard they've made their girlfriends cum the night before.
Oral Gymnastics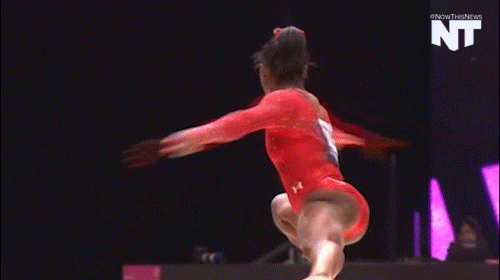 The great thing about gymnastics is that you can perform as fast, or as slow as you want to; depending on your level of flexibility and speed, of course. Now, you may say,
'Oh, but yoga can help improves your flexibility in the bedroom.'
But can you practice grinding your hips on your partner whole you do yoga at the same time?
No? I thought not.
If you don't have access to apparatuses, then you can always try out oral gymnastics at home, but doing the sex sport on a few apparatuses enhances the excitement of the activity. For example, a girl can practice the strength in her arms on a vault, while a guy would place his head in between the surface of the apparatus and the girl's clit.
Alternatively, you and your partner can put your balancing skills to the test by putting yourselves in exotic positions while eating each other out. The possibilities of oral gymnastics are endless when you either have still rings in a gym, or a simple pull-up bar on your door.
Anal Rowing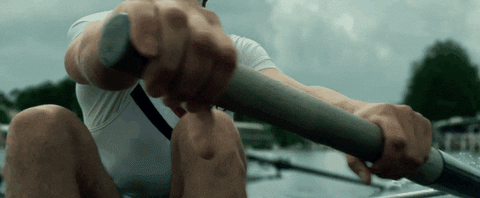 Have you ever been on one of those rowing machines in the gym that pulls not only your arms, but your whole body back and forth? Well, imagine fucking your partner in the ass while you work on your arms at the same time.
If I told you that you can do this in the gym, I wouldn't class it as a crazy sex sport because you would be in a safe area. Oh, no. You have to do it in the great outdoors with a proper rowing boat, where you can take exhibitionism to a new level!
Wow, I'm getting pretty excited at my desk right now, but how could you perform this kind of sex sport? It's quite simple, you get your partner to sit on your lap with your cock in her ass, while you row together in a lovely river where the general public wouldn't be able to notice that you're having outdoor sex. This is a kind of workout that would get you as buff as fuck.
Underwater Intercourse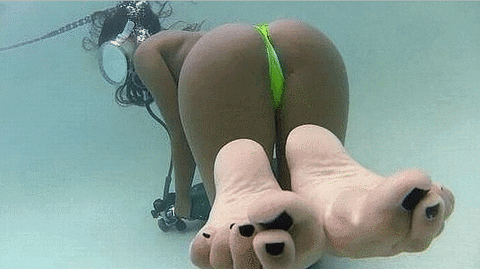 If you think that this section is just about normal pool sex, think again.
When you picture pool sex, you would imagine a couple fucking each other while standing up at the shallow end of the pool. That's not what underwater intercourse is like.
Underwater intercourse is when you actually dip your whole body beneath the surface of a pool, and fuck while you hold your breath. I wouldn't recommend doing it in the sea because the salt in the water can make your genitals feel itchy afterwards, so a pool is the best place to do this sex sport; a jacuzzi would be too shallow for you to dip your head under.
Zorbing Ball Sex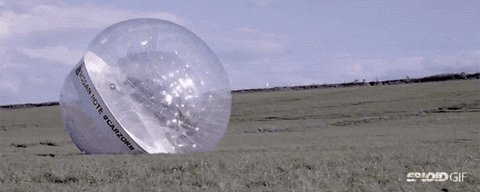 Personally, I would be too distracted by the fun of rolling around in a zorbing ball in the middle of a field, but if there was a hot guy that has heard of me and came up to me and said,
'Hey, Zoe. I've read some of your stories and I know that you are one kinky lass. You must have had sex in different kinds of places, but have you done it in a zorbing ball? If not, then I'll bring a pack of condoms and we can try it out together. How does that sound, gorgeous?'
If Jeffrey Dean Morgan said that to me, I would strip in front of him straight away.
I would say that this is the craziest sex sport out of all of the others that I've mentioned, due to the fact that you can easily hurt yourself in one of those things. However, like the naked bungee jumping sport, zorbing ball sex would be something that you can boast to your friends about on a night out!
These sports are fucking mad for a reason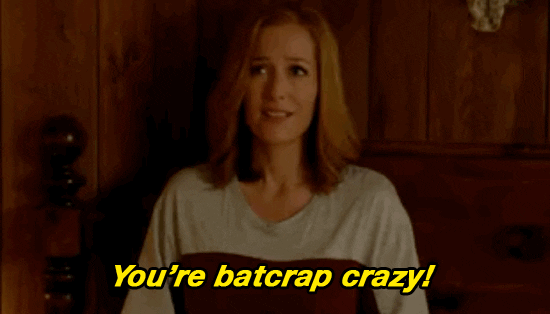 You do know the reason why these are crazy sex sports and not just sex sports, right? They're mad because there are activities that you would never do on a daily basis, and they're activities that your friends would be flabbergasted by.
Have you actually done these sex sports before? Let me know of your experience in the comment's section below, on the community forum, or on my twitter if you have an account. One more thing, remember to use condoms.
Zoe Jaspers has worked in the adult industry for over a year, but she has already gained a fantastic reputation in the field. As a writer, she is passionate about bringing the reader some of the most interesting blog content around.

She is possibly most famous for her erotic stories, but is equally adept at giving top quality sex advice, all the time bringing in her 'personal experiences'.

When she isn't sharing her most intimate encounters, Zoe keeps herself active by watching videos on Youtube, and listening to music.
Latest posts by Zoe Jaspers (see all)