There are some things that sit firmly at the top of many sex bucket lists. On more of them, you'll find "having a threesome". Threesomes are some of the most popular fantasies for both men and women. We love the idea of sharing our partner with a sexy friend, or perhaps hiring two escorts to join us for a duo we'll never forget.
The problem here is that threesomes don't always go to plan. It would be great if they did, but things can go wrong. You might make a mistake, or things might simply take a turn for the embarrassing. So what can you do prevent this from happening?
You can take a look at our list of embarrassing things that happen in threesomes to prepare yourself! Read about the kind of things others have experienced so that you know what not to do in the future.
Too much pressure
Putting a threesome at the very top of your sex bucket list might seem like a good idea at the time, but you are putting yourself under a hell of a lot of pressure to then perform. When you get that excited about something, you will find that you start to worry about it.
This worry can then lead to performance issues. We all know what your cock can do when under too much pressure. You might struggle to keep it up for long enough to satisfy your partner, or you might struggle to get it up in the first place. You might even suffer with premature ejaculation at the worst time possible.
There are some things you can do if you are starting to feel the pressure. First, you can talk to those involved about it. Tell them that you are worried about not being able to perform and they will do everything in their power to help you out. You could even buy a cock ring to help! Cock rings help you keep your erection for longer by restricting the blood flow, whichh can then lead to more intense orgasms!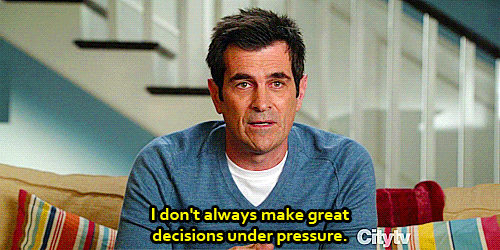 Becoming the third wheel
A threesome will involve three people. This isn't rocket science. However, some people find themselves embarrassed as they are left out of the threesome. It often isn't an intentional thing… it's just that the other two people get so caught up in themselves that they forget to keep you included.
You could be left sitting and watching and wondering what to do. Some people simply leave, which makes things awkward for everyone. The best thing to do is to try and get stuck in. If they are kissing each other, you can start kissing your way all over their bodies. You'll find that they start touching you as they kiss, which keeps you involved.
If this doesn't work, talk to them. Remind them that it is a threesome and that, if they aren't enjoying it, they should say. It can be tough to have that conversation, especially in the middle of things. But if you don't it can ruin your experience completely.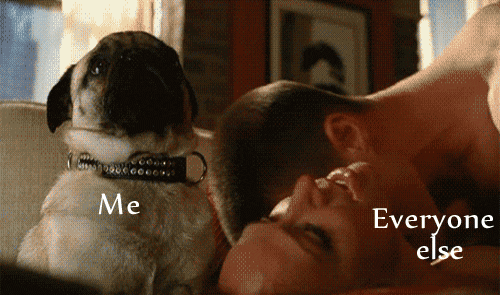 Accidentally excluding someone
On the other hand, you could find that you accidentally end up excluding the other person from your threesome. Again, it often isn't intentional. We just get so caught up that we might forget to take steps to include the other person. This can leave you feeling pretty embarrassed.
So set out a plan. Research some great threesome positions to help keep everyone involved, and think of some things to suggest to make that person the centre of attention.
It helps if you try to take it in turns, and if you talk to everyone while you have having your threesome. Ask them what they like the most, and what they would like to be doing. You can then go along with their suggestion and make it fun for all involved!
Injuries everywhere!
Communication is the most important thing about having a threesome. Without it you can end up in some pretty embarrassing situations… or worse, you could end up with some injuries.
We've all heard about the kind of sex injuries you can encounter, and nothing is going to make a threesome end quicker than someone getting hurt. It will leave everyone involved embarrassed and you won't want to do it again because of how cringe-worthy it is.
So make sure you have plenty of space to move around on the bed (a king sized bed is excellent for this) and try to keep your activities in the centre. If you are going to move, give warnings so that you don't accidentally kick someone. If something isn't working for you, tell them. This will solve so many problems and make sure you have a fantastic threesome.
Your stories of embarrassing threesomes
Threesomes don't always go to plan. It would be amazing if they did, and while I've had some mind-blowing threesomes in the past, I've also had some pretty embarrassing ones. And I am sure I am not the only one.
Why not share your stories with us? You can leave a comment in the box below to tell us what your experience of threesomes has been like. Has it always been smooth sailing or have you encountered rough seas? Share your stories and you could help others know how to prepare for the most embarrassing things that could happen in a threesome.
Want to show off your threesome success story? You can tell us all about it by leaving a comment. Tell us how well everything went and it could help others see what they need to do to have the best threesome of their life!
Lara Mills is a writer who has four years of sex industry expertise behind her. Since she entered the adult industry, she has worked on the Escort Advertising forums, before moving into her current role three years ago.

Since then she has gained a fine reputation with her blogs on sex advice, sexual health and amusing news stories from around the globe. She is also a campaigner for the rights of sex workers from all over the world.

In her spare time, Lara keeps herself active by going running, and is something of a film buff. She also loves to go travelling.
Latest posts by Lara Mills (see all)