We would all love for sex to go totally smoothly all of the time. It would be amazing if, every time you jumped into bed with someone new, you could last for hours and give them orgasm after orgasm. However, this just doesn't happen. Sometimes we find that our biggest sex fears come to life in the middle of a romp.
There are plenty of sex fears that we all share… even if we aren't very vocal about it. That is why, here on the Escort Norway blog, we take you through the biggest sex fears and just how you can deal with them.
I can't get no satisfaction
One of the biggest worries is that you will be unable to satisfy your partner. You want to leave them feeling amazing, but many of us find that we start to worry about our skills in the bedroom. What if we try all of the things that we know and they still aren't satisfied?
This is where reading tips online can be a huge help. By looking at tips online, you can actually help to fix one of the biggest sex fears. You can teach yourself the best way to do things. Want to up your oral game? We have 6 essential tips for you to check out.
Opposites attract, right?
They say that opposites attract… but what happens when your partner doesn't find you attractive? Most of the time we will jump into bed with someone that we absolutely cannot wait to get our hands on… but when they don't want our body in the same way, it is difficult to deal with the rejection.
Don't worry if you don't have abs that look as though they have been chiselled from marble. You don't need them. If you have actually gotten to the stage of jumping into the bed with the person, the chances are that they find you attractive. Worrying about sucking in your gut when you fuck them is going to distract you more than anything… so instead, throw yourself into pleasing them.
Cum too soon
Premature ejaculation is a problem that many people have and will experience at some point in their lives. It can leave you feel really upset when it happens, whether it catches you completely by surprise or you are simply trying to delay yourself.
Thankfully, having an understanding partner can help a great deal. You can also try the edging method. Edging is when you get close to the point of orgasm before stopping and doing something else. This might be oral or fingering. It gives you the chance to come down from the near-high of orgasm while still pleasing your partner.
When sex goes bad
Sometimes, sex isn't good. In fact, sex can sometimes be terrible. It might be that you simply don't know your partner as well as you were hoping to. It might even be that you have had such a stressful week at work that taking the time to enjoy sex is one of the last things on your mind.
Unfortunately, bad sex is going to happen to you at some point. This is one of the most difficult sex fears for people to come to terms with, but the best way to deal with it is to get to know your partner. If you can't figure out what they like in the moment, ask them. Try to turn it into dirty talk. It will feel incredibly kinky and get you the answers you were hoping for!
STIs and pregnancy, oh my!
One thing that is often on the minds of many people is their sexual health. People begin to worry that their partner might have an STI or an STD. They also worry that their partner might fall pregnant.
There are only really two ways to prevent this. One is by never having sex ever. No, we don't like that idea either. That is why solution number two is ideal. You should use condoms. Sure, you might prefer how sex feels without a condom on your cock, but if you want to put your mind at ease about one of the biggest sex fears, you'll wrap your dick.
Awkward…
Have you ever been lying in bed with someone, naked after sex, only for things to get awkward? You aren't the only one. In fact, it happens a lot because people aren't sure what they are supposed to do when the sex is over.
Instead of letting sex fears like this bog you down, you should focus on something. Why not use the after-orgasm glow to talk to your partner? You can find out what they liked the most about your hot and steamy sex session, and what they would like to try again in the future. After an orgasm you will find that you are both more open to talking about sex.
Dealing with sex fears
In reality, dealing with your sex fears is very easy. Often, you just need to talk to your partner about your worries. The chances are that your partner is just as worried as you, and so together you can come up with a kinky solution.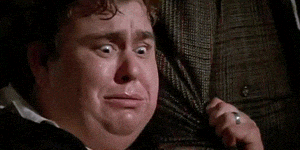 What are your biggest sex fears? Have we covered them, or are there some that we have missed? Share your sex fears with us by writing in the comment box below. You can also share your solutions with others and see what they have to say about it.
Lara Mills is a writer who has four years of sex industry expertise behind her. Since she entered the adult industry, she has worked on the Escort Advertising forums, before moving into her current role three years ago.

Since then she has gained a fine reputation with her blogs on sex advice, sexual health and amusing news stories from around the globe. She is also a campaigner for the rights of sex workers from all over the world.

In her spare time, Lara keeps herself active by going running, and is something of a film buff. She also loves to go travelling.
Latest posts by Lara Mills (see all)