When we think of sex toys, we tend to think of ones specific to our needs and often to our gender as well. We'll think of Rampant Rabbit vibrators for women to pleasure themselves, while for men we might imagine a masturbation sleeve.
The issue with this is that we are then limiting our sex drawer. We want to have a good selection in it so that we can give our partner maximum pleasure and try new things in the bedroom. We also don't want to spend all of our money on sex toys when we can get a few fantastic ones that do the job.
So, is there a sex toy out there that works for both men and women? The answer is yes, and there are plenty to choose from if you know what to look for!
The cock ring
Okay, so cock rings might be primarily for the pleasure of the man, but a large number of them are actually designed with the lady in mind. Cock rings are great because they can help to delay ejaculation and maintain a strong erection, which means that sex lasts longer.
However, a number of them also have a vibrating bullet attached. You position them right at your partner's clit as you fuck, so that the buzzing helps to bring her to orgasm. This will make it even better for both of you, and because they are so easy to use and cheap to buy, it seems like the perfect toy to add to your collection.
A vibrating bullet
A vibrating bullet is one of the best toys that you can buy, because you can use it in a number of different ways. A fantastic use for it is to hold it between your hands as you give your partner a massage. It will take your massage to the next level.
You can also buy waterproof bullets, which are amazing to use during oral sex. You can hold them in your cheek or under your tongue as you go down on your partner, and this will make sex even more intense. It will feel truly amazing!
Vibrating wands
The sex toy market is full of different wands for you to buy. These wands are incredibly powerful vibrators, and they can give you the most intense orgasm of your life if you use them in the right way.
The best thing about them is that you can get a variety of different attachments for them. These attachments make them the most versatile toys you can add to your bedroom antics. No matter what you want to use them for, you can. Simply use the right part and you'll find that it makes for the most amazing sex with your partner!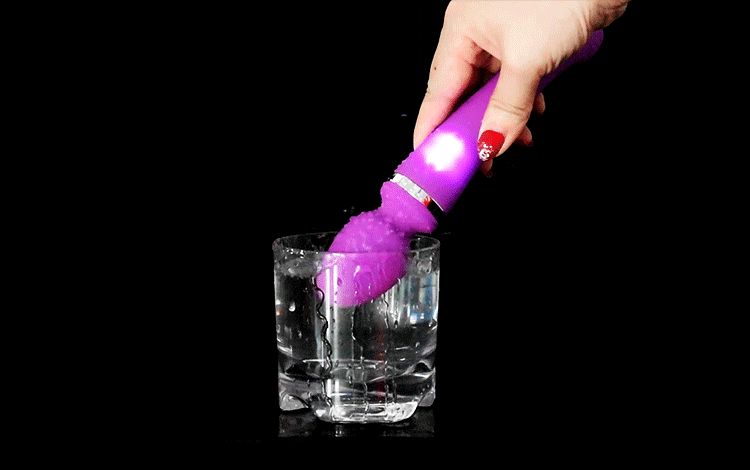 Sex toys you both can use
There is, of course, a huge world of sex toys for those interested in venturing into the world of BDSM, but if you don't want to then these suggestions above might be the perfect ones to try out. They will help you to add a few different toys to your collection that will work wonders. And because you can use them in so many different ways, you see that you don't have to spend a fortune to spice up your sex life.
Got a few other toys you think would be perfect for men and women to use? Give us your suggestions in the comment box below. Tell us which toys you wouldn't be without in your sex drawer, or which you can't wait to buy!
Lara Mills is a writer who has four years of sex industry expertise behind her. Since she entered the adult industry, she has worked on the Escort Advertising forums, before moving into her current role three years ago.

Since then she has gained a fine reputation with her blogs on sex advice, sexual health and amusing news stories from around the globe. She is also a campaigner for the rights of sex workers from all over the world.

In her spare time, Lara keeps herself active by going running, and is something of a film buff. She also loves to go travelling.
Latest posts by Lara Mills (see all)