There are certain things we tend to expect to trend on porn sites. Lesbians are always popular, as are things like anal, facial, and taboo. These are the things people can't stop searching for. Occasionally though, you'll get a surprise in the trending porn searches for each country. For Norway at the moment, that is accidental orgasms.
Yes, people really are looking for porn where someone accidentally has an orgasm. These accidental orgasms can include simply the act of reaching orgasm or even accidental squirting in some cases. So what are they, and why have they become so popular in porn?
What is an accidental orgasm?
An accidental orgasm is exactly what it sounds like. Basically, you won't intend to reach orgasm. It could be that the dirty talk you and your partner are doing is too much and makes you come. It could even be that you are on a train or a bus and the movement and shaking of the vehicle makes you get there without any effort.
You won't be actively trying to reach orgasm. Instead, something will happen to trigger it. Wet dreams are a good example of this. You won't want to come, but you will.
People say that there are two types of accidental orgasms. The first is mental or emotional ones, which include things like wet dreams. The second, and the more common, are through physical things. For example, sitting on a washing machine while it runs the spin cycle might stimulate your body enough to make you orgasm.
When do they happen?
Danielle Anne on LovePanky explains that there are so many different things that can cause you to accidentally reach orgasm. She suggests things such as runs can trigger it, based on the clothing you are wearing, but there are other factors to consider.
Thinking off is where you effectively think your way to orgasm. You'll put yourself in a relaxing place and slowly arouse yourself with sexy thoughts. You might picture someone fucking you, and this is said to lead you to orgasm.
There is also Persistent Genital Arousal Disorder. PGAD is where your genitals always feel ready for sex, and as a result of this constant state of arousal, you can find yourself having accidental orgasms all of the time. It is a serious condition, and a great number of people suffer with it.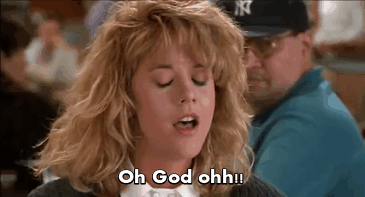 Why porn?
Of course, when it comes to accidental orgasms in porn, the above aren't really what people are thinking about. In porn, it tends to be something different. Usually, the stars are shooting a scene and reach orgasm before they are supposed to, and often without stimulation of any kind to trigger it.
It might be a case that they are so turned on they can't help themselves, but it makes for amazing watching for porn viewers. These orgasms seem more realistic, and the fact that they are so aroused they can't stop themselves from coming is a huge turn on.
However, it can also refer to accidental creampies for males. When the male star can't resist the urge to come inside of their partner, or if they just can't hold back, it is still referred to as an accidental orgasm. So the term can refer to anything.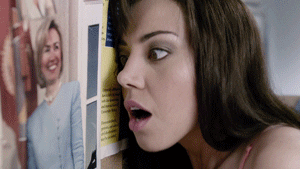 Good in porn, bad in real life
Things always seem so much better in porn. If you look at an accidental orgasm video in porn, often the stars will be in a nice, safe setting. They'll be on set, fucking away, and taking a break when their intense orgasm hits. It'll feel good for them and look good for us.
However, Danielle Anne warns that this might not be so good in the real world. Accidental orgasms can come from anywhere, and given how intense they can be, it can make things difficult and even dangerous for you.
She suggested a few scenarios, such as "if you're driving a car and had an orgasm, you might end up in an accident". She also states that orgasms could ruin your sleep and lead to fatigue if you experience them at night. So they might seem like a great thing, but they can actually be a huge cause for concern.
Have you experience any?
I will admit that there have been times when I have felt close to orgasm without any kind of intentional stimulation to trigger it. However, I have never actually experience an accidental orgasm. They seem like they might actually be more common than we think.
Have you ever experienced one? We want to hear from you. Tell us what happened to you and what makes accidental orgasms so appealing to watch in porn. You can use the comment box below to join in the discussion, so what are you waiting for?
Lara Mills is a writer who has four years of sex industry expertise behind her. Since she entered the adult industry, she has worked on the Escort Advertising forums, before moving into her current role three years ago.

Since then she has gained a fine reputation with her blogs on sex advice, sexual health and amusing news stories from around the globe. She is also a campaigner for the rights of sex workers from all over the world.

In her spare time, Lara keeps herself active by going running, and is something of a film buff. She also loves to go travelling.
Latest posts by Lara Mills (see all)