When you want to learn new skills, the best thing for you to do is to go to school. There are schools for many different things. For example, if you want to learn more about food than a culinary school might be perfect for you. There is a place of learning for pretty much every occasion… and there is even a blow job school.
If you want to know what it takes to give the best blow job around, then the school might be perfect for you. They have some fantastic tips, and we have put a few of them together so you can see what you'd be getting in those lessons!
1. Be enthusiastic
Plenty of guys out there underestimate just how much work goes into a great blow job. You might think that it is just a little up and down and sucking, but giving amazing head takes a lot more work.
The problem is that people aren't always excited about doing it. You might think you are good at faking it, but your partner can tell. They can see just how much you aren't enjoying it. If you don't like doing it then how are they supposed to enjoy themselves?
So you need to learn to be enthusiastic when blowing. Yes, it takes time. It can be difficult to figure it all out, and to make sure you are sucking them without scraping them with their teeth. But it will be worth it. If you enjoy the blow job then you partner is going to enjoy it even more!
It's a hard job, but you might as well enjoy it!
2. The perfect position
The traditional BJ position involves the man lying back on the bed and waiting for his sexy partner to climb between his legs and suck him off. This might seem like a good position, but it will feel and seem a lot better for them if they have a good view of you.
So instead of getting them to lie down, consider making them stand or sit for head.
These positions mean that they have a great view of the action, and that they can also use their hands if they want to. They might simply decide to link fingers with yours for an intimate moment. They might even run their fingers through your hair to try and help control the speed.
It also means that you won't be in such a bad position, hunched over on the bed. Instead you can keep your back straight which means you can keep at it for longer.
3. Foreplay
People believe that a blow job is a part of fore play. But if you really want to make your partner feel good, you'll have to tease them before you wrap your lips around their cock.
You don't have to go for hours on end to tease them. Just a few minutes will work well! Make sure you get your hands involved for an incredible and unforgettable time for them. You could even just give them a striptease!
Slide your hands slowly up and down their body. Tease them by getting close enough to touch their dick before sliding your hands away. When they start to beg, slowly run your hands from the tip to the base. Avoid the up and down action if you can, as this will feel much better with your lips.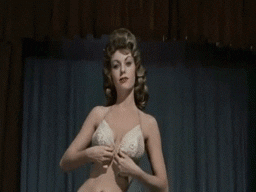 4. It isn't all about cock
Okay, so the focus of your fun might be the cock. However, it isn't all about the cock. You'll find that it feels even more intense for them if you use your hands on other areas of the body.
Play with their balls. Slowly squeeze and tug on them as you gobble on their cock. Stroke the tops of their legs to tease them. Do it in time with your mouth to make it feel really incredible.
If your partner is up for it, you could even stroke the perineum. This fleshy part of the body has a lot of nerve endings and can feel unbelievably intense when touched. It sits between the cock and the ass, so you'll need to feel about to find it. Test different strokes to see what works for them.
5. Speed is key
One common mistake, according to those running the blow job school, that people make is to go too fast. They'll feel their partner getting closer during the fun and so speed up. The only problem is that this can make them feel like they have to cum.
Putting pressure on someone to cum never works well. So instead, learn to slow down. You don't have to go fast, and you'll find that, if you are enjoying the slow and sensual licks, your partner will too.
They can relax and just enjoy the feel of your lips on their cock, rather than worrying about whether you want them to cum. Tease them. Make them beg for release. And then tease them some more! It will be incredibly fun for you to do and lead to an intense orgasm for them.
The blow job school
People will go to class to learn a number of different things, so why not do the same with sex? If you want to make your partner cum using your mouth, then maybe heading to a blow job school is the perfect solution?
We suspect, given how popular the blow job school seems, that it is only a matter of time before other similar schools crop up.
Would you attend such a school? Is there a kind of sex school you'd love to visit? Let us know all about it by leaving a comment in the bow below.
Lara Mills is a writer who has four years of sex industry expertise behind her. Since she entered the adult industry, she has worked on the Escort Advertising forums, before moving into her current role three years ago.

Since then she has gained a fine reputation with her blogs on sex advice, sexual health and amusing news stories from around the globe. She is also a campaigner for the rights of sex workers from all over the world.

In her spare time, Lara keeps herself active by going running, and is something of a film buff. She also loves to go travelling.
Latest posts by Lara Mills (see all)