People are into all kinds of kinky things, but amazing, anal sex is still one of the hottest taboos out there. It is still seen as a taboo because people don't like the idea of butt stuff, and so you are frowned upon for showing any interest in this kinky sex act. This makes it difficult to find information about anal when you want to try it, and so you are more likely to make anal sex mistakes.
You want anal to be a pleasant experience for both you and your partner. You don't want to get things wrong… which is why you'll want to read our guide below to see the five anal sex mistakes you need to stop making.
1. Using porn as a guide
We all love watching porn. It is a fun thing to do, especially if we are feeling turned on and want to quickly jerk off when our partner isn't around. It is even better if you have a special interest in the bedroom which you cannot explore with your partner. Watching porn gives you the chance to experience it and see what it is like when you can't get it yourself.
However, as fantastic as porn is, using it as the basis for your anal experience is a bad idea. We shouldn't need to tell you that porn is not realistic. A lot of the time things are exagerrated. The entire thing is filmed over a day. No person can really last that long.
This means that you also cannot simply slip into their ass and then back to their pussy after a few thrusts. For a start, this could actually spread germs. If you want to give your partner an infection then go right ahead… but the chances are you don't. Instead you want to give them a good time. So don't do it.
Another issue is that a lot of the popular anal porn at the moment features "wrong hole". This means that the couple will start having sex before his cock "slips" into her ass… and then they fuck hard. Again, this isn't like real life. In real life they will need a little longer for it.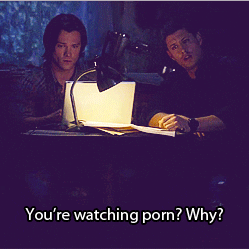 2. We don't talk any more
You might think that it will be a fantastic idea to surprise your partner with anal. If you do this without first talking to them then you would be wrong. Yes, the whole point of a surprise is that your partner doesn't know, but without talking to them you won't actually know where they stand on anal fun.
This means that you need to actually sit down and have a discussion with your partner about it. Not ready to have that talk? Then you aren't ready for anal. You need to be able to talk to your partner about what you want, and this is actually one of the most common anal sex mistakes people make.
So take the time to sit down with your partner and talk about your interests. Do you want to have them tease you by spreading their ass cheeks first or do you want to give them a slow and sensual rub down before you fuck?
It might be that they don't have a lot of anal experience and so need your guidance. This is why it is essential to talk so that you can figure these things out before you fuck.
3. You forget the warm up
When you are going to have sex, you will take the time to tease and turn your partner on. You might decide to kiss their neck and slowly work your way down their body, teasing their nipples and flicking their clit until they beg for your cock.
People often forget this step with anal. Foreplay is a great way to turn her on, but it also makes her wet. Because the ass can't lubricate itself in this way, people assume that they can just skip the foreplay… not if you want to have a fantastic anal experience!
Instead you need to do what you always do – turn her on. The more turned on she is the better anal will feel for her. Just because you can't make her ass dripping wet by rubbing your hands over her tits doesn't mean that you shouldn't get her turned on.
After all, you want her to beg for your cock in her ass, right? This means teasing her as much as possible… so take your time and see if you can make her plead for your rock hard dick.
4. Your ass needs preparing
In porn, anal looks easy. The star will just slip out of the pussy and slowly slide their cock into that hole. The porn star will moan, they'll fuck hard for a while, and then he'll squirt his cum all over her back and ass to show how good it was.
What you don't see is the amount of lube up the ass ready for this moment. Seeing lube in porn is a bit of a turn off for some people. So instead they try to hide it up the ass. This means that, when the cock first enters, it is surrounded by lube to make things easier.
What you also don't see is the amount of anal training they go through. They'll start by sliding fingers into their ass until they are comfortable with it. When they are, they'll move to bigger things like anal beads and butt plugs. This is one of the surprisingly common anal sex mistakes – not preparing the ass.
Whether you have never had anal before or your partner considers themself a pro, you'll want to prepare the ass. Try slipping a finger into it and see how they feel about it. Remember, if they don't feel ready to take your cock we are sure you can think of other fun things to do with them.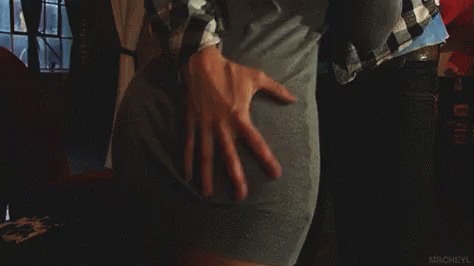 5. You don't let them set the pace
A lot of us love being in control during sex. We love nothing more than fucking hard and fast and then slowing right down to tease our partner and drive them wild. This might seem like a great idea during anal, but one of the things that can make it unpleasant is to take control.
Letting your partner set the pace is a better idea. After all, they are the one with a rock hard cock in the ass. So instead of going hard and fast like you are part of an Olympic challenge, you should sit back, relax, and let them do the work.
To begin with they might go slow, just to see how it feels. If they want to go faster they can. If they find that it hurts and they need a break, they can stop. They don't have to let you know what is and isn't working for them, which takes a lot of pressure off of you both!
Instead you just get to enjoy the sex. We know. It's a hard task. But someone's gotta do it!
Other common anal sex mistakes
Unfortunately there are so many common anal sex mistakes out there that trying to include them all in one blog is going to be tough. Other things like getting the wrong position, the wrong type of lube, and using numbing creams are just a few of the other mistakes.
Hopefully the suggestions we have given you above will stop you from making them. Are there other anal sex mistakes that you think we should talk about? Maybe you have some alternative solutions you feel the need to share?
If so, you can tell us all about them in the comment box below. Share your dirty secrets and top anal tips. You might just help someone have the time of their life!
Want to simply give your opinion on anal? Don't worry – there's a poll for that! Simply vote and tell us your feelings on anal. It's quick, easy, and you don't even have to register to click. So what are you waiting for?
Lara Mills is a writer who has four years of sex industry expertise behind her. Since she entered the adult industry, she has worked on the Escort Advertising forums, before moving into her current role three years ago.

Since then she has gained a fine reputation with her blogs on sex advice, sexual health and amusing news stories from around the globe. She is also a campaigner for the rights of sex workers from all over the world.

In her spare time, Lara keeps herself active by going running, and is something of a film buff. She also loves to go travelling.
Latest posts by Lara Mills (see all)