There are so many different types of clients out there that it can be difficult to think of them all. That said, there are a number of punters escorts don't want to see for a number of reasons.
It might simply be that the client isn't aware of how their behaviour is coming across to the escort, or they might not be showing the respect escorts deserve. If you want to avoid these mistakes, you should take a look at the four types of clients escorts don't want to see below.
1. The time waster
We've all experienced time wasters at some point in our lives. For escorts, they have to deal with time wasters a lot. Usually, time wasters will simply call, but sometimes escorts might get as far as nearly meeting them, only for them to cancel at the last minute.
A time waster client is going to waste your time in some way. This could be for a number of reasons, and they might not even realise they are doing it. The punter might call and then decide that this escort is not the one for them. However instead of saying this they'll simply agree to a booking and not turn up. Don't do that. If you feel the escort you have called isn't for you tell them! They'll be a lot happier with your honesty instead of you wasting their time with a booking you won't go to.
There are different types of time wasters too. Some will call an escort simply to get them talking. They don't want a date. They just want to get the escort talking so that they can jerk off while on the phone and fulfil a fantasy. If you don't want a date, don't call the escort. Simple.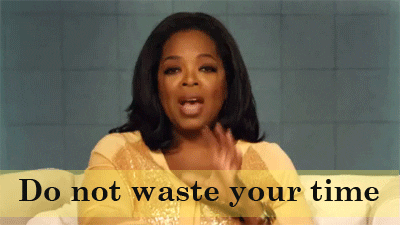 2. The haggler
Escorts will list the fees for their time and companionship on their profile. The fees are clear to see, easy to find, and you can confirm just how much your appointment will be when you make the booking.
And yet some clients will decide that they aren't happy paying the fee set. They'll arrive at the booking, often with the incorrect money. Why? Because they have no intention of paying the escort's full fee.
They'll try to bargain and haggle with the escort. They might say things like "is that the best price you can do?" or "another escort I see charges less". Another common line? "If you give me a discount I'll give you a good review" or even "I'll give you a bad review unless…". Punters say things like this in the hope that the escort will give them a discounted or free service. If you try this line you'll find yourself being told to leave.
3. The client with twenty questions
Clients get curious about the person they are meeting for a date. They might want to learn a little more about them or hope to start a conversation. Asking questions like "how are you?" is fine, especially if you are a regular client. But there are some questions you shouldn't ask.
Asking your chosen escort twenty questions is never a good idea. On the phone it can lead your potential companion to believe that you are a reporter, or even that you are a time waster. Time wasters will ask questions, like "what are you wearing" or "what would you do to me if…" in the hopes of getting the escort talking.
Don't do this. If you do have some questions to ask, think about why you are asking them and if they are the kind of things you would ask anyone else. For example if you are tempted to start asking "why are you doing this job?" or "do you work anywhere else?", don't. It's rude and shows the escort that you have no respect for them.
You might have questions related to your booking. If you do then tell the escort this. They might ask you to email them so that they can give you a more detailed answer. This is because many escorts don't like talking on the phone about the details, so respect that. You'll get your answers and the escort will feel comfortable talking to you.
4. The "try my luck" client
In all walks of life there are people who constantly try their luck. They'll push boundaries in the hope of getting more out of life. When it comes to punters, they might push their luck in the hopes of getting more from their booking, or perhaps even more time without paying for it.
A common tactic is taking their time in the shower at the beginning of the date. However, a number of escorts start the time of the appointment from the moment you get in the shower, so trying to get half an hour with the escort after taking fifteen minutes in the shower isn't going to work. Instead you'll just get a fifteen minutes appointment for the price of half an hour.
Something else that they might do is ask to enjoy things not listed on the escort's profile. They hope that asking nicely will get them what they want. Some escorts don't list all of their interests on their profile on purpose. However, if an escort says no, accept it as no. Don't keep asking as all you will do is irritate your companion.
Don't be these clients!
There are plenty of bad habits clients pick up when it comes to dating escorts. A lot of the time, the clients won't even realise just how wrong their behaviour is. But when it comes to arranging a date with a sexy companion, it is all about respect.
If you show them respect then you'll find that you don't fall into any of the four types of clients listed above. Instead you'll be the type of client an escort would love to see.
Got some tips for other punters like you to help them enjoy their dates with escorts fully? You can leave your feedback for them in the comment box below. Join in the discussion and let other clients know the client do and do nots they need to watch out for!
Lara Mills is a writer who has four years of sex industry expertise behind her. Since she entered the adult industry, she has worked on the Escort Advertising forums, before moving into her current role three years ago.

Since then she has gained a fine reputation with her blogs on sex advice, sexual health and amusing news stories from around the globe. She is also a campaigner for the rights of sex workers from all over the world.

In her spare time, Lara keeps herself active by going running, and is something of a film buff. She also loves to go travelling.
Latest posts by Lara Mills (see all)