There are certain acts that we see as taboo during sex. While the term "taboo" might be a turn off to some people, for others it simply makes you want to try it more. There are so many different taboos out there for you to experiment with. Some of them are even perfect for those with particular interests. Ass lovers, these taboos are for you.
Whether you are simply one of those casual ass lovers or you consider yourself a connoisseur of cheeks, we have put together the three taboos you absolutely must try in 2017.
1. Spanking
You might decide that 2017 is the year you embrace your kinky side. The world of BDSM is large, with so many exciting possibilities out there for you to explore. However, if you love ass, you might want to try your hand at spanking.
Spanking, contrary to popular belief, doesn't mean hitting your partner until they bleed. For a lot of people they simply want to see the slightest hint of colour on those gorgeous round cheeks.
Not only does spanking that ass feel good, but it also makes your partner much more sensitive. The skin will feel each touch more intensely and this can be a huge turn on for the rest of your fun!
2. Double penetration
Double penetration is another taboo that many people are keen to try out. However, the main concern is that it requires bringing another person into the mix. You might love having sex with your partner, but that doesn't mean you are ready to invite someone else to join in the fun.
While a lot of the double penetration porn you'll see online has two men fucking a woman, it isn't always this way. In fact, you can enjoy DP without inviting someone else into the bedroom.
If your partner has a sex toy they love, use that! Dildos and vibrators are perfect to use with DP, as you get to watch your partner sliding their favourite toy into their pussy while you fuck them in the ass.
3. Rimming
One of the hottest taboos people have been talking about lately is rimming. Rimming is where you get your tongue stuck in and lick your partner's ass. It is a huge turn on and incredibly kinky. Hence why so many people are keen to enjoy it.
Before you go for rimming, make sure your partner has thoroughly cleaned their ass… inside and out. It will be a much more pleasant experience for you if they have, and you'll find that they enjoy it even more!
Start by kissing your way to their ass. Do it as slowly as you can to tease them and, when they are ready, gently lick their entire ass hole. When you both get into it more you can use your tongue to gently rim the ass hole. They will be able to tell you what feels good, so don't be afraid to take direction.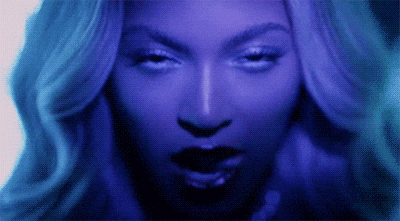 Fun things for ass lovers to do
Ass lovers will find that these are three of the hottest things you can do in 2017. However, we want to hear more from you. Maybe you have experience with these taboos already? Maybe you have a few suggestions of your own to add?
Tell us all about them by leaving a comment in the box below. You can also vote for your favourite ass taboo in the poll!
Lara Mills is a writer who has four years of sex industry expertise behind her. Since she entered the adult industry, she has worked on the Escort Advertising forums, before moving into her current role three years ago.

Since then she has gained a fine reputation with her blogs on sex advice, sexual health and amusing news stories from around the globe. She is also a campaigner for the rights of sex workers from all over the world.

In her spare time, Lara keeps herself active by going running, and is something of a film buff. She also loves to go travelling.
Latest posts by Lara Mills (see all)